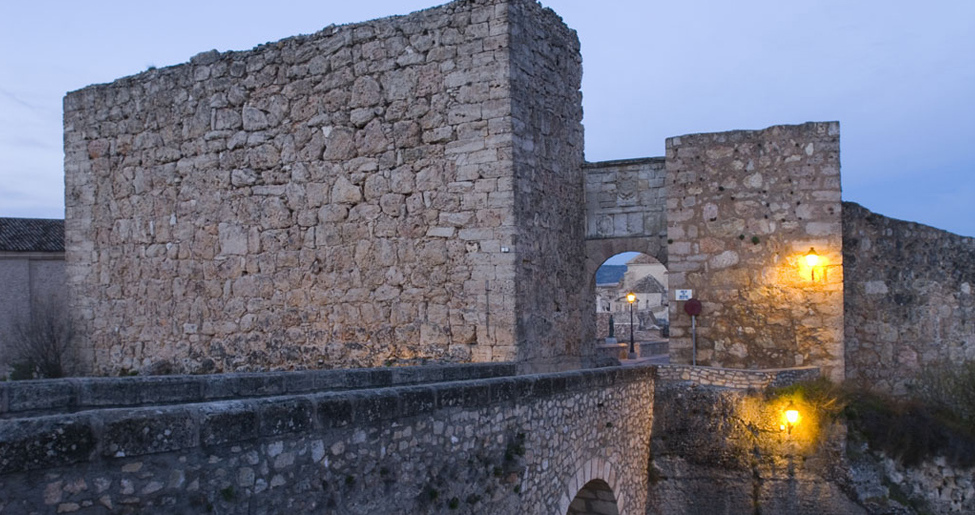 Visit
Little remains of what was the impenetrable Christian fortress, some wall fragments next to the entrance, a turret, two great square bricks and a fine rounded archway at the entrance door, called Arco de Bezudo.
This archway dates back to the 16th century and preserves a shield with chain and is one of the old gateways to the city of Cuenca that separated the inside of the city from the outside with its walls. It is the narrowest part between the two gorges and from there the entrance to the city was defended from its highest position. Nowadays, the high part of the arch can be accessed by some steps and the fantastic views can be enjoyed.
OPENING HOURS AND HOW TO GET THERE
It can only be visited on the outside.
Gallery
Arco de Bezudo y Muralla
mas