Wine cellars and cave-houses, duality and elegance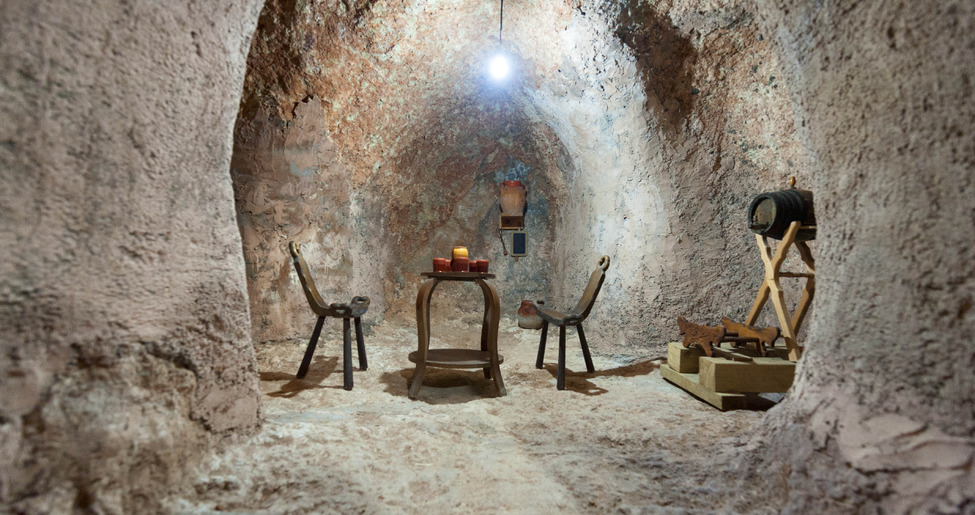 Visit
MAIN ATTRACTIONS
The heart of Hita hides part of the wealth and uniqueness of this village of La Alcarria region. Under the historic centre, a network of corridors can be found, which is part of the famous wine cellars, inside caves from the Middle Ages. Many of them belonged to  famous Jewish families from Hita
The cave-houses, however, are found in the upper part of the hill, creating neighboords. They are cave-house excavated in the hillside. The first historical references date back to the 15th century and they were inhabited and in good condition until the 18th century. After the civil war, they were inhabited again...until the 70s, when they were permanently abandoned.
WHAT WE'LL SEE
Some of the wine cellars could be visited because they belong to the town hall, which organises its visit. The access is  through the houses. They consist of a gallery or a straight or curve tunnel with a vaulted roof and side niches that are home to the large wine jars. In many occassions there are brick arches in the galleries to reinforce them.
You can access to the cave-houses through a  rock or clay wall where the entrance door and a small window can be found. The inside is distributed around a central corridor which provides access to the different rooms: the kitchen with the cooker, bedrooms and stable at the back.
OPENING HOURS AND ACCESS
On Saturday, Sunday and public holidays, from 10.30 a.m to 2.30 p.m. and from 5.00 p.m. to 8.00 p.m.
More information in the Tourist Information Office:
Tel.: 949 852 763/ 646 23 18 24
E-mail: turismo@hita.es
Gallery
Bodegas - Hita
Bodegas - Hita
Bodegas - Hita
mas