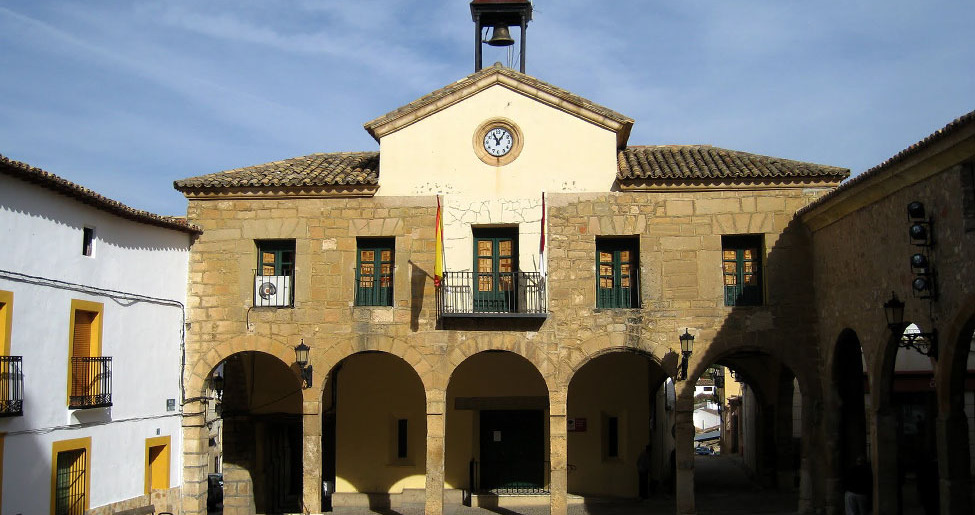 Visit
Buendía, in the Alcarria region, next to the Altomira mountain range and the reservoir that has its name, houses appeal that is worth a visit. It has a medieval feel that seeps through its wall, surrounding it in its remains of broken and interrupted sections. In the town's fabric, the Plaza Mayor square stands out, conjoined to the Ruiz Jarabo square; both of which are arcaded with rounded archways on square pillars.
The connection between the two squares is through a gateway with four bays and both are the same with cobbled paving. The church of Nuestra Señora de la Asunción is the pinnacle of the architectural ensemble of the main square, with its displays of various styles from Gothic to Renaissance and its Herrera style façade is of exceptional beauty. Inside there are decorative elements and furniture that beckon you into the church.
La Tercia, a granary from the 15th century built in masonry and stonework, houses the carriage museum and it is a point of interest for visitors and appreciated too inhabitants.
The rest of the visit mixes art and nature and even engineering if we take a look at the dam of the Buendía reservoir. More than for its adequate construction, the Virgen de los Desamparados chapel stands out due to its settlement.  But where the landscape envelopes art, or better said, where art seeps into nature is on the Ruta de las Caras. It is a pathway identified by the sculptures jutting out of the rocks in a forest of pine trees. Created by many different people, they make up a natural museum and an unbeatable pathway.
OPENING HOURS AND HOW TO GET THERE
Access: N-320 CM-2000
The church of Nuestra Señora de la Asunción is closed apart from for liturgical ceremonies. In order to visit it you must make a reservation in the tourist information office. The visit is free.
Information about opening times and guided tours:
Buendía Tourist Information Office
C/ La Fuente, s/n
Telephone number: 969 37 32 59
Opening hours: From Tuesday to Sunday, 11am to 2pm and 5pm to 8pm. Closed on Mondays.