The church preserves the fortress airs of another time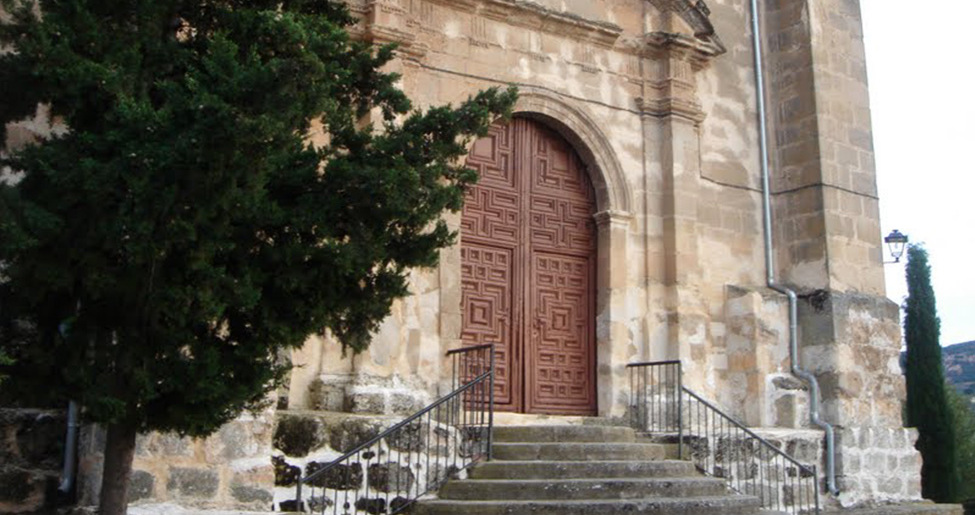 Visit
MAIN ATTRACTIONS
Canalejas del Arroyo is located in the Cuenca province, in the la Alcarria region. It is 54 km from the provincial capital. Various streams run through its municipal district and flow to the Merdanchel River. The inhabitants of this town are proud of their parish church of the Assumption and the House Palace of los Alcarón, both recommendable visits.
WHAT WE'LL SEE
The church stands out for its robust appearance with airs of a fortress. Its construction began in the middle of the 16th century. It has one solitary nave and chapels between the buttresses. In the Baptism chapel the fountain of medieval origin stands out. Additionally, the church is decorated with various Baroque paintings. With regard to the Palace, a building of the 17th century, it belonged to the Alarcón family and it occupies a length of the plaza. In the central part of its facade, the Baroque coat of arms of the family is highlighted. The interior preserves some lovely coffered ceilings and other decorations.
ACCESS
The access to the church is free, respecting hours of worship. For the House-Palace, inquire at the City Hall.
OUR RECOMMENDATIONS
The small hermitage of la Envía, located three kilometers from the town and which also belonged to the Alcarón family. 
Gallery
Canalejas del Arroyo
Canalejas del Arroyo
Canalejas del Arroyo
Canalejas del Arroyo
Canalejas del Arroyo
mas