"History" on the banks of the river Cabriel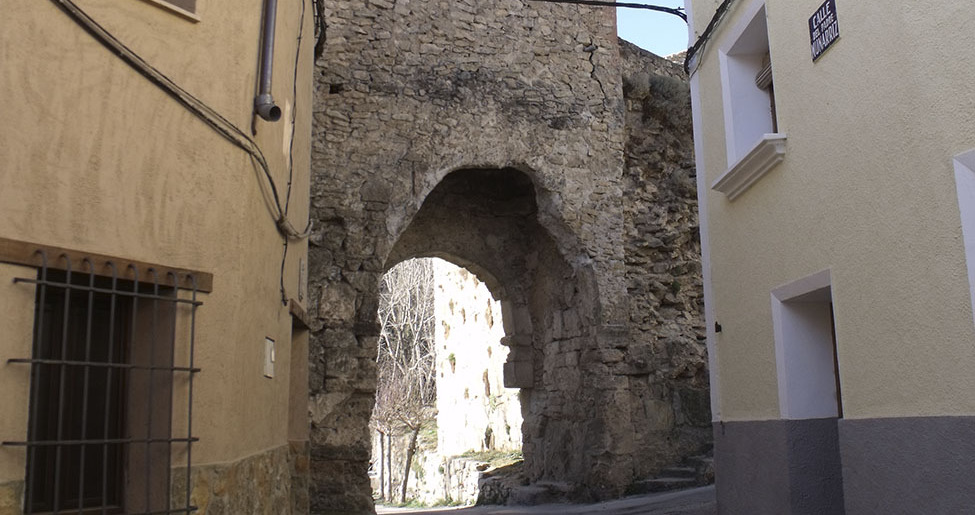 Visit
Cañete is nestled in the middle of the Cuenca mountain range, fenced by mountains and deep ravines ploughed by the Cabriel river and its tributaries. Its natural surroundings are relaxing and they give you the opportunity to take pleasure in the unusual landscape with its carved stones, waterfalls and gorges which allow us to discover beautiful spots down its pathways that are a far cry from the pressures of civilisation.
The town preserves the uniqueness of its defensive Arab stamp. The castle's remains look on from the rock and from there deploys the arms of its wall which hugs the community in a perfectly rounded, secular loop. Adjusted to the terrain and making use of it, it has some sections with a natural boundary from the river which provides it with a stream trench. It preserves the San Bartolomé and Las Eras gates, which transport us into an area with taste that has understood how to preserve the popular tradition of streets, squares and houses, filling in the gaps of its glorious architectural gems.
Amongst its temples, the church of Santiago, the church of St. Julian or the chapel of Virgen de la Zarza all stand out. From the mix of cult, traditional and civil architecture arises the ensemble of the Plaza Mayor square, which is distinguished from others in the province due to its age and pedigree, whilst it reunites all of the elements that make up its category, and some.
A mix of monumentality and nature, the wicket is the symbol of Cañete and it reaches out like a hinge under the wall, which could take down the orchard and the industry from the metropolis. The pillory is separated from the castle rock thanks to the river Tinte on the whim of its short outline of elevation, giving Cañete an exceptional natural viewing point where the visitor can stop off next to an image of the sacred heart to relish in the arrival of their encounter or bury the nostalgia of their departure.
OPENING HOURS AND HOW TO GET THERE
Access: N-420
Gallery
Cañete
Cañete
Cañete
Cañete
mas