Shade and light, the ambiguity of character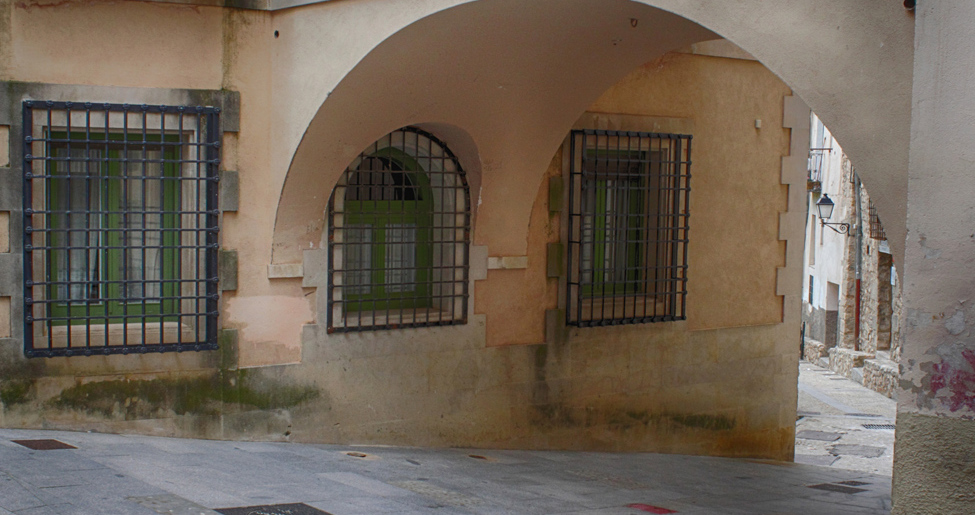 Visit
It appears that they originally were part of the same building, nowadays however, not only are its physical boundaries evident but also its appearance is almost opposing although with a common basis.
Regal and modest, the Rejas house has a mysterious appearance. Built in the 16th century, it is a dark, compact building without many decorations on a façade that exudes nobility on its emblem and its authority on the railings that give it its name.
The San Juan inn has a pleasant and hospitable appearance; the colour of the façade, the cornered shield and even the fact that it looks out onto two streets, they speak of a different type of character in accordance with its function of inviting people into the lodgings.
OPENING HOURS AND HOW TO GET THERE
It can only be visited on the outside.
Gallery
Casa de las Rejas y Posada de San Julián
Casa de las Rejas y Posada de San Julián
Casa de las Rejas y Posada de San Julián
Casa de las Rejas y Posada de San Julián
Casa de las Rejas y Posada de San Julián
mas