The houses that will always hang in your memory.
David Blázquez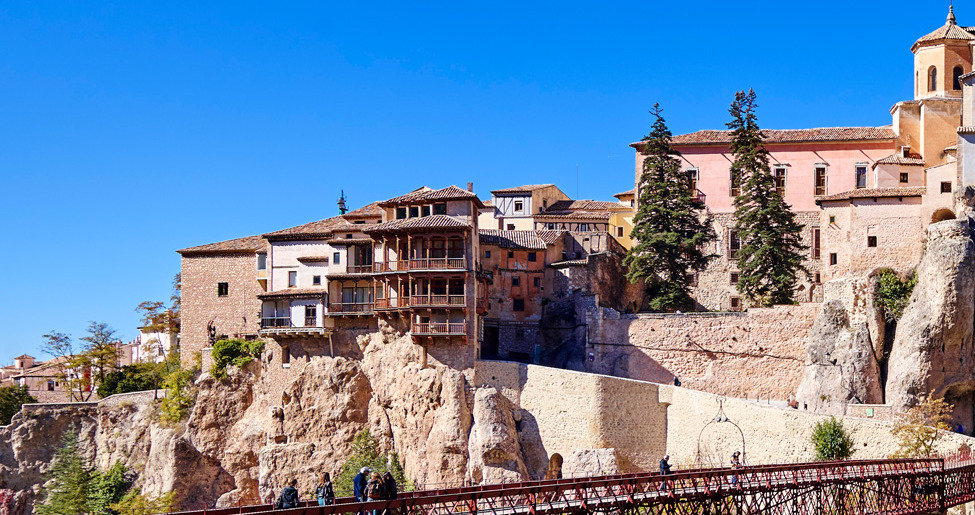 Visit
Perched on the ledge of the rock on the gorge of the Huécar river, the hanging houses are an indisputable symbol of Cuenca and true gems in traditional Gothic architecture. Made in stonework with ashlars on the corners and settled on corbels, they look out over the river from their wooden cantilevered balconies on the cliff.
Only three of the houses from this complex are able to be visited: the Sirena house which has a tavern where tradition can be tasted, and the King's house, that display original construction pieces inside, such as wooden beam structures and that house, for the pleasure of all, "the smallest museum house in the world": the Museum of Spanish Abstract Art.
C/ Obispo Valero
C/ Obispo Valero
Gallery
Casas Colgadas
Casas Colgadas
Casas Colgadas
mas