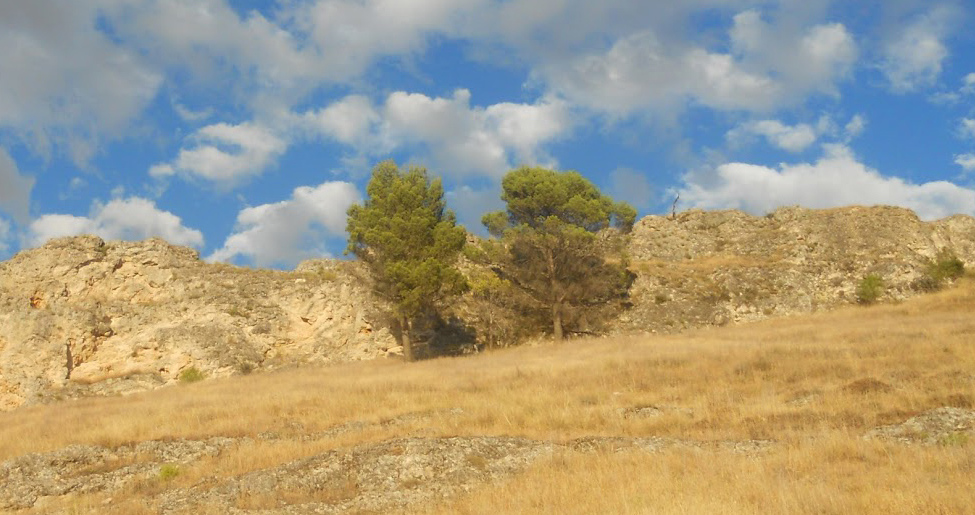 Visit
MAIN ATTRACTIONS
Its remains tell of the histories of the Romans, Arabs and Christians alike, the three great cultures that left their prints in Huelves.
HISTORY AND DESCRIPTION
In the remains of the walls we can appreciate a rectangular enclosure, with circular towers, indication of the last reconstruction carried out in the 15th century. The fortress must have previously formed part of the Christian line of defense and offense against the Taifa kingdom of Cuenca. Some of the ashlars, due to their dimensions and size, could have formed part of Roman structures.
The use of the fortress in the 12th century is attributed to Álvar Fáñez, representative of El Cid. Although the only documented record shows its belonging to Lope Vázquez de Acuña, the first duke of Huete, who reconstructed the ruins in the 15th century, giving it its current form.
ACCESS
Free access.
FUN FACTS
Ascending to the castle we find the Ermita de la Virgen de la Cuesta (Hermitage of the Virgin of the Hill), within whose walls Roman millstone rocks have been discovered, from the road that unites Segóbriga (Saélices) and Ercávica (Cañaveruelas).
Gallery
Castillo de Acuña
Castillo de Acuña
mas