David Blázquez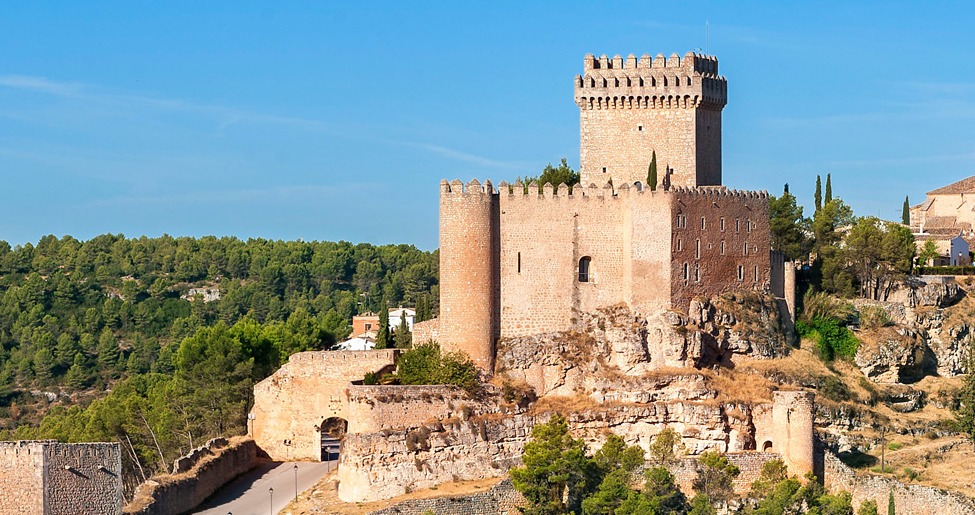 Visit
Authentic medieval fortress whose founding is attributed to king Alfonso VIII, according to theCrónica del Rey Sabio(Annals of the Wise King) in the 12th century. Later, during the Renaissance, it was reformed by the Infante don Juan Manuel and, especially, the Marquis of Villena.
The castle has a square floor-plan, surrounded by a double defensive enclosure, of which it is fitting to highlight the Tower Keep, with a Renaissance aspect, with the tops of the battlements forming the shape of an arrow.
It is, in general, an irregularly formed fortification, of great size, united by the same stones to the rest of the city wall and fortifications of the city, therefore constituting together the base of the whole defense system of Alarcón.
Gallery
Alarcón (castillo). Panorámica. /David Blázquez
Alarcón (castillo). Subida. /David Blázquez
alarcón portada /David Blázquez
mas