"A rey muerto, rey puesto" (Out with the old, in with the new)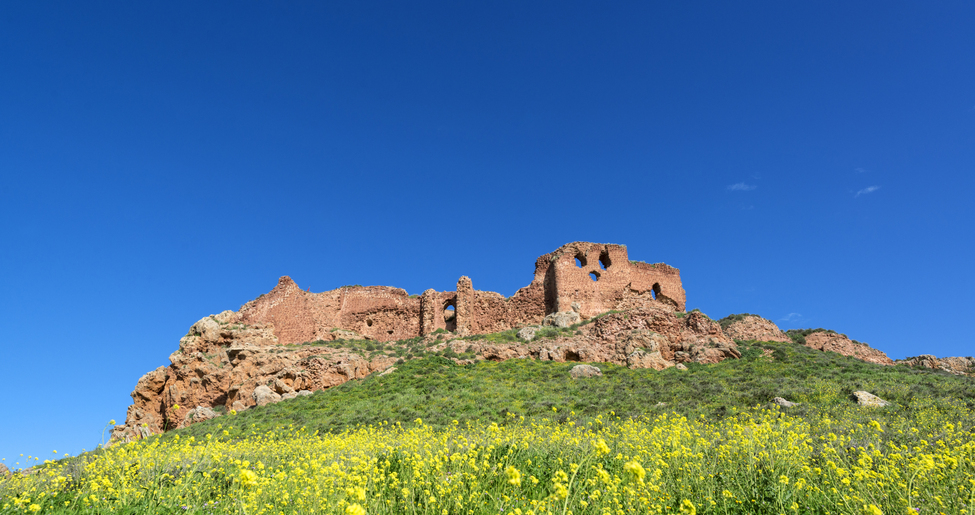 Visit
MAIN ATTRACTIONS
This is the castle at whose feet the Tragedia de Montiel occurred. In this tragedy Pedro Iel Crueland Enrique de Trastámara,contenders to the throne of Castile and brothers, fought hand to hand, and the fate of a long civil war that devastated the kingdom of Castile during the 14th century was decided.
HISTORY AND DESCRIPTION
Constructed in the 9th century by the Arabs, it closed the road to the Taifa kingdom of Jaén. It had two enclosures, one exterior, very deteriorated, used as a barbican (lookout), and which retains the remains of some towers; the other interior, constructed by te Christians at the end of the 13th century or beginning of the 14th, which preserves big curtain walls and some turrets. In general, it is in bad condition, and threatens ruin.
ACCESS
You can freely access the castle.
FUN FACTS
After the battle waged between the Castilian-Granadan army (allied with Pedro I) and the Castile-French army (allied with Enrique de Trastámara), king Pedro sought refuge in the castle after being defeated. He looked for an escape, intending to negotiate with the French mercenary Beltrán Duguesclín by offering him money if he joined his side.
But this mercenary told Enrique of his brother's plans. Finally, on the night of the 23rd into the 24th of March, both monarchs met in the winners tent, getting into a fight.
Duguesclín, who was present, restrained Pedro, with the celebrated phrase: "Neither do I remove nor crown a king, but I help my Lord." Thanks to this, Enrique was able to stab Pedro, killing him, and proclaiming himself king of Castile. Since then the fallen Pedro has had two nicknames:el Cruel(the Cruel), given by his enemies, andel Justiciero(the Just), by his followers. His body was buried in Montiel until 1374 and since then he rests in Seville. In 1974 the town erected a monolith in his memory. 
Gallery
Castillo de la Estrella
Castillo de la Estrella
Castillo de la Estrella
Castillo de la Estrella o de Montiel
mas