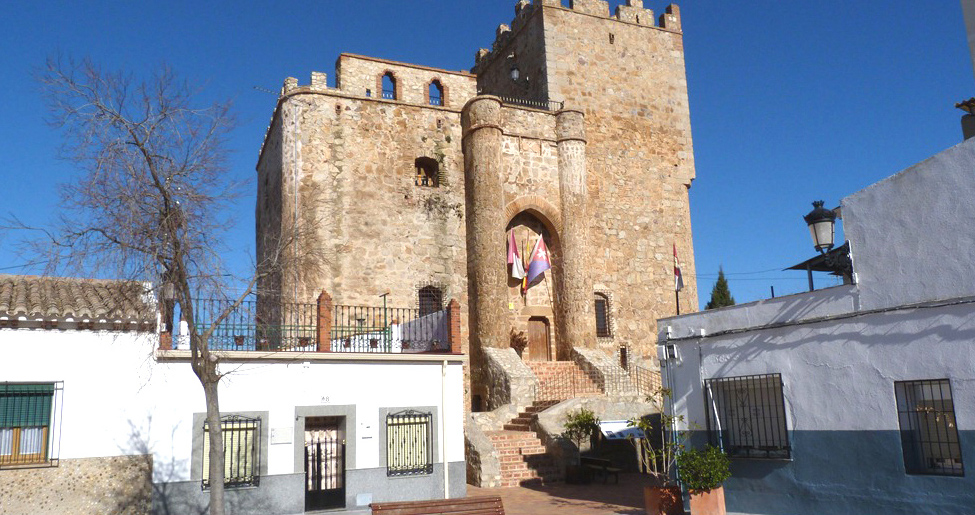 Visit
MAIN ATTRACTIONS
It is worth it to go up to the foot of it and look up. Completely restored and now seat of the city council, it will give us an authentic idea of her strength. Additionally, the town of Manzaneque, which grew around the castle, illustrates how the towns were arranged surrounding these castle-residences during the end of the Middle Ages.
HISTORY AND DESCRIPTION
It has a square floor plan and a tall body, protected by the gate, flanked by two solid round turrets, and with a pointed arch entry. The tower keep occupies half the space.
It was constructed in the 15th century by Don Iñigo de Ávalos, passing later to be the property of the secretary of the Catholic King and Queen, Don Álvarez de Toledo, and later to the counts of Cedillo. Abandoned by them, it went into ruin until its restoration at the beginning of the 20th century.
ACCESS
Access to the exterior is free. To visit the inside, arrange a previous appointment with the city council of Manzaneque at telephone 905 456 325, schedule 9am to 8 pm, Monday thru Friday.
FUN FACTS
The basements and lower spaces of the castle have been used as prisons until recent times. 
Gallery
Castillo de Manzaneque
Castillo de Manzaneque
mas