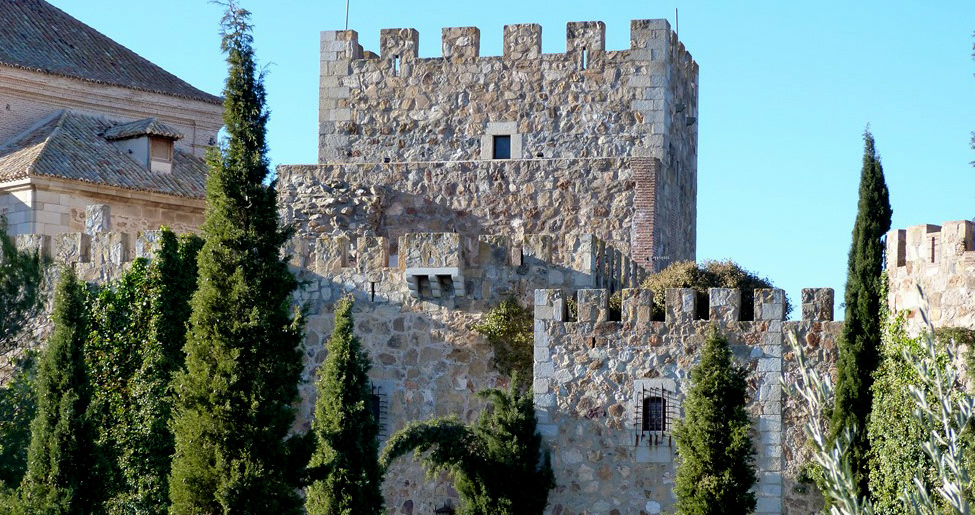 Visit
MAIN ATTRACTIONS
It is an interesting castle that was nexus between Almonacid and Zorita, reinforcing together with them a strong line of defense facing Muslim territories. The five pointed stars in the windows of the tower are curious, a sign of the mixed use of the structure between palace and fortress.
HISTORY AND DESCRIPTION
Don't be fooled by the tower's seemingly lacking height, which was blunted, possibly by order of the Catholic King and Queen. Its windows have low arches, and stars in three of them. There is evidence that it had two drawbridges.
ACCESS
Private property, and surrounded by a fence, you can only view the exterior.
FUN FACTS
Sheltered by the castle, Masaraque defended itself with their own militia from the curliest attacks, and it was the only town in the area that refused to supply provisions to the Carlist leader Basilio. As a reward, the government authorized to be included in the coat of arms of the village, the motto: "They did not fear." 
Gallery
Castillo de Mascaraque
Castillo de Mascaraque
Castillo de Mascaraque
Castillo de Mascaraque
mas