En Via Augusta: The Roman Road
Emiliano Cifuentes Pérez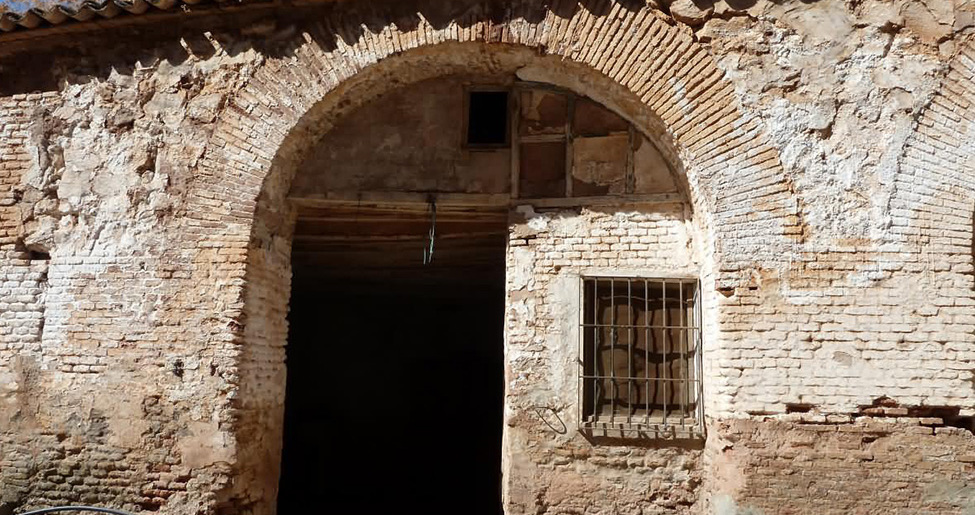 Visit
MAIN ATTRACTIONS
Typical fortress constructed to control the road, in this case theVia HercúleaorVia Augusta, which in Roman times led from Cádiz to la Tarraconense, and from there, to Rome itself. Along with the neighboring castles ofEznavexore, and the tower ofla Higuera, they formed a perfect defensive triangle, impeding any unauthorized pass between Montiel and Jaén. Its views on the right bank of the Guadalén River, in one of its gorges, are magnificent. Additionally, the waters form a natural well under the tower keep.
HISTORY AND DESCRIPTION
Its constructors took advantage of a natural vertical slope in the hill on which they built. To the south of the castle and just a few meters from its first wall, in the zone South of the open interior enclosure and were the main entrance of the fortress was located, the Rambla and Arenoso streams flow into the aforementioned Guadalén River.
It was probably built to aid the Christian possession of the Eznavexore castle, the oldest fortress in the Montiel camp, of which today only ruins remain, and which passed back and forth from Christian to Moorish hands many times.
ACCESS
The timetable is limited and should be visited with a guide, which you can request from the City Hall of Villamanrique, telephone 918 72 71 86. April and May: Saturdays 9:00-14:00. July and August: Thursdays, Fridays, and Saturdays 9:00-14:00. The rest of the months: in January, February, March, June, and October through December, the visits are predetermined for 8 days each month: Fridays and Saturdays; 9:00-14:00 year round. During the month of September no visits are allowed.
FUN FACTS
The tower keep is in itself a true castle. Built upon solid and vertical rock over the Guadalén River, its promontory was worked at strategic points to give it more verticality, taking even more advantage of the obtained rock as construction material at different places in the fortress.
It has a ground floor and two more levels, the last one without a roof. After the reforms and modifications that were done to the fortress throughout the years, it is now impossible to see the distribution of its original rooms. Its longest side is that which opens to the Parade, 28 meters in length. The opposite part, with two facades and the round overhang with windows that it separates, is difficult and dangerous to measure, given that it is a very tall construction built over vertical rock and the river, but in any case, it is notably longer than the side facing the Parade Ground.
Gallery
Castillo de Montizón
Castillo de Montizón
Castillo de Montizón
Castillo de Montizón
Castillo de Montizón
Castillo de Montizón
Castillo de Montizón
Castillo de Montizón
Castillo de Montizón
mas