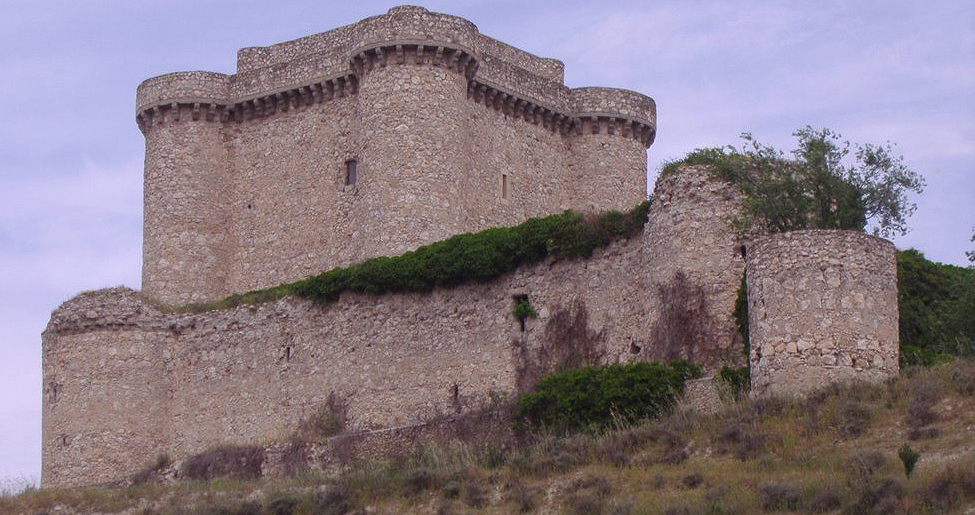 Visit
MAIN ATTRACTIONS
A typical castle of the Late Middle Ages, constructed in the 14th century that still allows us to see typical elements such as its drawbridge, or ample moat surrounding it.
HISTORY AND DESCRIPTION
Of impressive dimensions, its main tower is 35 meters high, and the enclosure that surrounds it, 40 meters each side and almost 7 meters wide. In short, an almost impregnable fortress for the means of the times.
The walls reach a hight of almost twelve meters, united at its corners by four circular towers, with an original upper finish, supported by square machicolations. The gate had a drawbridge and opened to the South. We can still see the underground stables and remains of vaults in the tiers of the tower.
The castle was the defender of the hamlet of Puñoenrrostro, deserted from a distant time. It is dated to the 14th century and was ceded by Enrique IV to Diego Arias de Ávila, his accountant and secretary. His successors under Carlos I were named Counts of Puñenrrstro, and sold it with its pasture in 1862.
ACCESS
Free access.
FUN FACTS
Its name (Puñoenrrostro: Fist to the Face) will not leave the reader nor visitor indifferent, and there are various theories as to why it is named this way. One, the cruelty of the Counts with their vassals, whom they beat and abused. And the second, the heavy-handedness of the young men that inhabited the castle, and their continued disputes. By the fistful, it's understood. 
Gallery
Castillo de Puñoenrrostro
mas