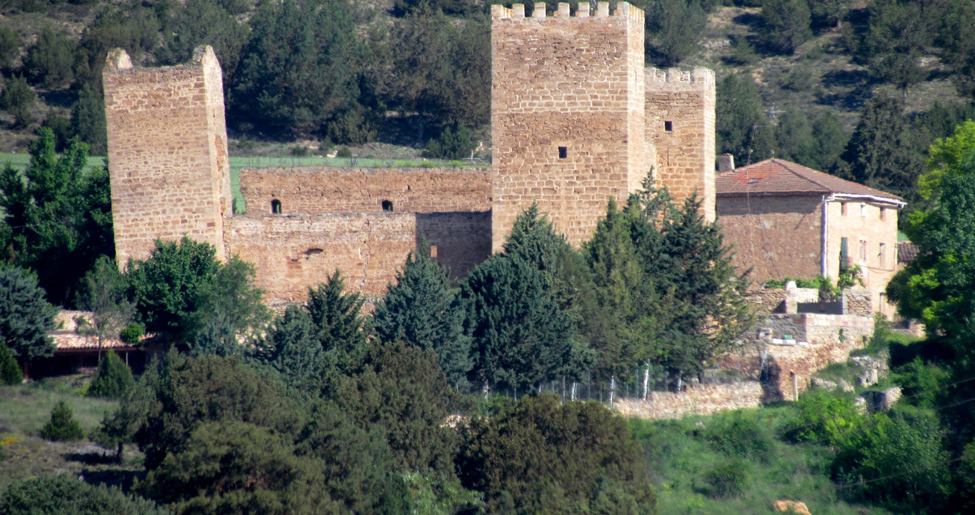 Visit
MAIN ATTRACTIONS
This interesting house-fort from the 15th century, designed as a palace, is the perfect example of how the owners of a feudal estate established their residence. Although its appearance is that of a castle, in reality its walls constituted the living area, and the towers at its corners, the defensive reinforcement.
HISTORY AND DESCRIPTION
In the main facade we can see the entry point to this lordly home: above its rounded arch there remains the coat of arms of the Ruiz de Molina family. Above it, forming part of the main floor, ogival windows that illuminated the main rooms of the lord. Four four-story towers at the corners, and two interior patios, separated by a wall. These have been partially reconstructed.
Since 1410, the now gone locality of Santiuste was property of the knight Juan Ruiz de Molina, to whom King Juan II gave license to build a house-fort with four towers around it, that would serve as protection against the nearby border with Aragón.
ACCESS
Private property; for a visit you should contact the Tourism Office of Molina de Aragón, tel. 949 83 20 98, or through the Touristic Promotions of Santiuste, the company that operates the tour, tel. 91 457 09 92, castillosantiuste@castillosantiuste.com
FUN FACTS
In the surrounding areas of Corduente we find the Natural Park of Alto Tajo, and the Barranco (ravine) de la Hoz, impressive for its landscape and for the sanctuary nestled in the depths of its canyons.