Its parish church conserves a lovely Romanesque facade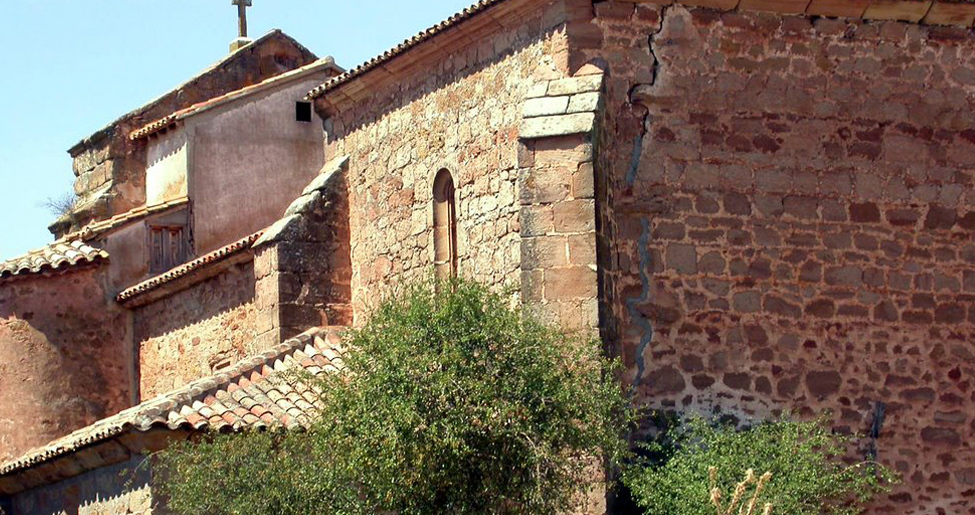 Visit
MAIN ATTRACTIONS
In the valley of the Salado River we find this small, sheltered village of the Atienza Mountain Range with just over 40 inhabitants. Its name comes from the five joined hamlets: Visperinas, Torrecilas, Torrejón, Santiago, and the present one of which they took the land and whose old name we don't know. Its traditional, typical mountain architecture is one of the most interesting offerings of the town, as well as the Romanesque parish church from the 13th century.
WHAT WE'LL SEE
Its houses of masonry and ashlar stone doors and windows tend to have a ground floor that in old times were shared between people and animals, and an upper floor for the drying and conservation of foods.
In the church we will see the original portico with two semicircular archivolts and decorated with plant motifs, balls and moldings, typical of the Romanesque. In the 16th century its apse was totally modified. 
ACCESS
Open to the public, respecting the hours of worship.
OUR RECOMMENDATIONS
Loose yourself among its streets and enjoy the charm of these small towns, talk with its people, and soak up all the calm and quiet that you can breathe in. 
Gallery
Cincovillas
Cincovillas
Cincovillas
Cincovillas
Cincovillas
Cincovillas
mas