The limestone light of the dukes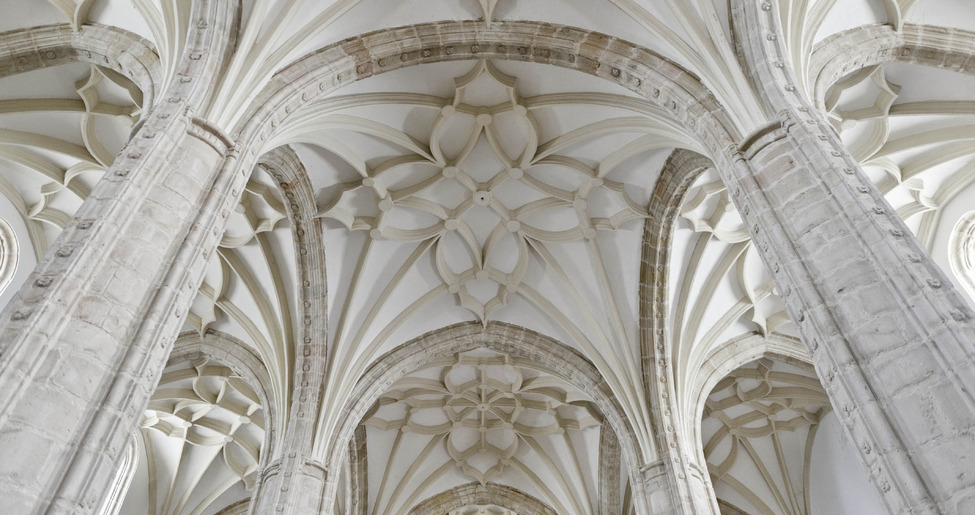 Visit
Together with Aliendre, the tributary of the Henares river, Cogolludo comes together like a cluster of houses around a mountain, the image of the Sierra Gorda. From there it tells us its history contained in its monuments, ruins and on the tour through its narrow, steep streets which still lead to the top where the castle was, once the centre of the community.
The main square which is large in a Castilian style constitutes the predominant urban complex and the sign that stays in the visitor's mind partially thanks to the remarkable ducal palace of Medinaceli. The palace is one of the first and most important works of the Renaissance; its external whitish look is a reflector of shades of light on its limestone ashlars padded in a Florentine style, Elizabethan-Gothic windows and the crest decorated with rosettes and emblems. The open patio with double columns is, besides its beauty, another sign of its identity.
Amongst the religious cult buildings, those that stand out are the Santa María church and the workmanship of its breath-taking tracery vaults. San Pedro, with a Herreran doorway; the Soledad chapel, which is of Renaissance style or the convent of El Carmen and the chapels of La Soledad, Virgen del Val or San Antón.
Cogolludo is also a meeting place for walks and routes that persuade us to explore its surroundings, which are full of mysteries chained to the community, such as the black villages, to history, such as the Romanesque route or to industry such as the Atienza gate.
Just 12 km from here, in the hamlet of Beleña de Sorbe, a visit to the church of San Miguel is essential; it is one of the best examples of rural Romanesque style in the whole region.
MORE INFORMATION
Tourist Information Office
Telephone number: 676346485
Email: turismo@cogolludo.es
Gallery
Cogolludo
Cogolludo
Cogolludo
Cogolludo
mas