Don't miss experiencing the sensation of living underground in one of its silos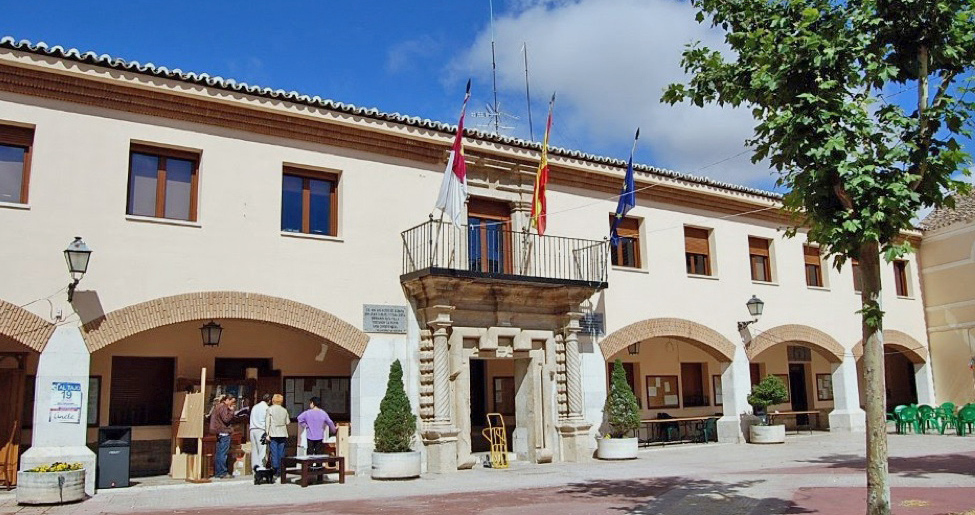 Visit
MAIN ATTRACTIONS
This Manchegan village of more than 10,000 inhabitants is located 77 km from Toledo, well connected thanks to two regional highways. Throughout its history it has had times of great economic growth that are manifested in its civil architecture. The 18th century was one of such times, and from its splendor the visitor can admire the City Hall, which preserves its original Baroque door, and the house of la Tercia, now a private home.
There are other buildings, prompted by the arrival of the railway to this town in 1853, such as the train station itself, although now gone. Some of these are the old theatre, the casino, and the wineries, of which all that remain are the chimneys in which the storks make their nests. But without a doubt the most important element that Villacañas preserves, from an urbanist point of view, are the subterranean houses or silos.
WHAT WE'LL SEE
Extremely important and classified as a historic site since 2004, the Silos of Villacañas are the true architectural gem of this municipality. They were homes of the most humble people, and their construction entailed a complete ritual. The couples would buy the land and begin excavating until they had opened up a space for the main spaces: kitchen with a chimney, sleeping area, dining area, quarters for hay and chicken coup. The uniqueness of this construction is in the absence of rafters, partitions or roofs. Walls, floor and ceiling were whitewashed to make them more luminous, and in the interior rooms they would open windows in the roof, similar to a ventilation shaft. However, these homes were not exempt from suffering serious natural catastrophes, above all floods, and so they stopped building them. We can visit one that has been converted into the Ethnographic Museum of the Silo and experience the sensation of living almost completely underground.
ACCESS
Access to the urban area is free.
OUR RECOMMENDATIONS
The district of Villacañas is filled with hermitages, both within the urban center and in its outskirts. Among the most notable we can mention that of the Cristo del Coloquio which a lovely portico, and that of la Inmaculada from the 18th century, both in the town. San Gregorio and San Sebastián are in the outskirts, good examples of traditional construction.
Gallery
Museo Etnográfico del Silo
Villacañas
Museo Etnográfico del Silo
mas