The religious character of Fuensanta captured in its convent of Remedies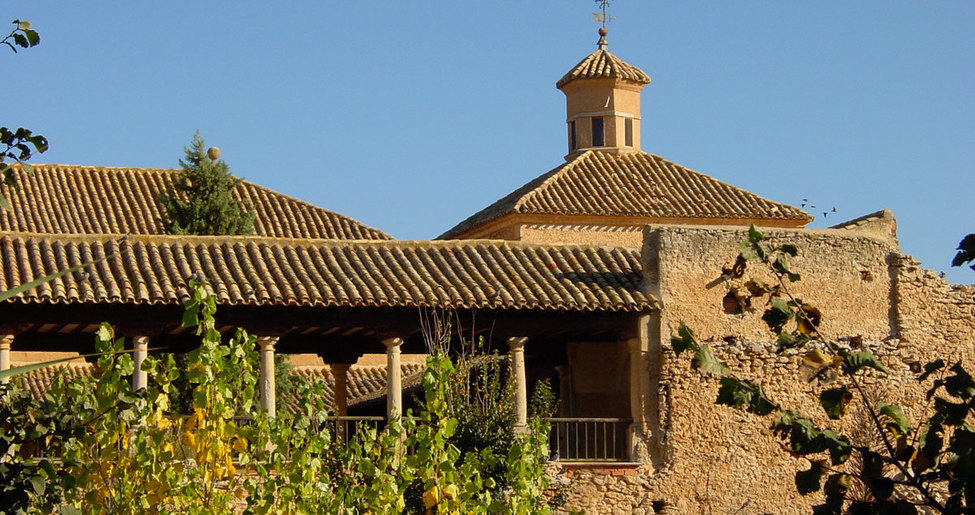 Visit
MAIN ATTRACTIONS
In the vicinity of the Júcar River, and barley 36 km from Albacete, we find the beautiful town of Fuensanta, which is, without a doubt, worth making a stop along your route. It owes its name (Fuensanta- Holy Fountain) to a pretty legend that tells of the apparition of the Virgin to a shepherd who was at a fountain; in that place they built a hermitage that was later converted into a convent, and next to it the town was born.
WHAT WE'LL SEE
The convent, from the 16th century, belongs to the religious order of the Trinitarians, and their Monastery of the Virgin of Remedies has been declared an Asset of Cultural Interest. Currently, it is a cloistered convent, with a simple cloister and a sacristy decorated with painted murals. As with many other places, it suffered brutalities of the Civil War, resulting in that it has few movable assets that remain; despite this it has an ethnographic collection that shows us what life was like in earlier times.
ACCESS
Consult the City Hall.
OUR RECOMMENDATIONS
Fill your canteen with water from the fountain that gives its name to the town and while you refresh yourself with it, contemplate the plaza and large houses of the town.
Gallery
Fuensanta
Fuensanta
Convento de Nuestra Señora de los Remedios en Fuensanta
Convento de Nuestra Señora de los Remedios en Fuensanta
Convento de Nuestra Señora de los Remedios en Fuensanta
mas