Cervantes amongst its walls
David Blázquez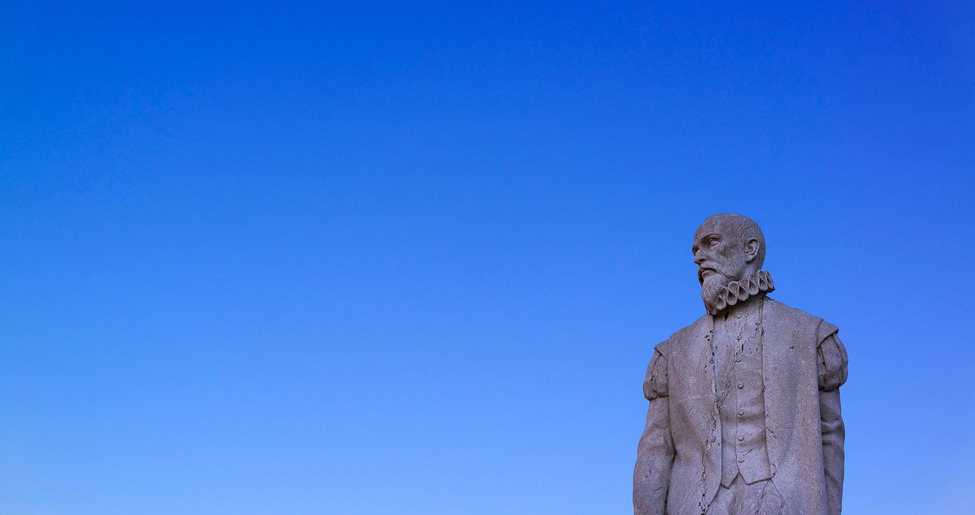 Visit
Esquivias is proud of its distinguished inhabitant and dedicates its site to Cervantes' memory, which equally serves up intimate tributes of the town that knows of its luck and tourist appeal so that the whole world can visit the place where the writer chose to live his domestic life.
The Cervantes museum-house submerges us in the literary genius' routine, preserving the type of comfortable farm workers large house from the 16th century. This house provided shelter during the early years of his marriage to Catalina de Palacios and it belonged to one of her relatives, Alonso Quijada Salazar, who seemingly was the inspiration behind Don Quixote. The Manchegan house maintains its rooms and in its display cabinets there are copies of documents that reflect real characters, mirrors of some of those from El Quijote: the bachelor Sansón Carrasco, the Morisco Ricote, etc.; it also bears the registration of Cervantes and Catalina's wedding and multiple copies of the book in different languages and from different times.
We can also see Catalina Palacios' house, continuing with the dedication to Cervantes. There is also a literary reference to Azorín, who visited the community after Cervantes and he stayed at La Torrecilla, and where he found peace in order to write works inspired by the writer and his work: La ruta del Quijote (The route of Don Quixote) and La novia de Cervantes (Cervantes' girlfriend).
Other places of interest feature but it is clearly Cervantes who still lives in this town and his has a leading role. In order to meet him, we must go to Esquivias.
OPENING HOURS AND HOW TO GET THERE
Access: A-42 CM-4010
Gallery
Esquivias
Esquivias
Esquivias Don Quijote Cervantes
Casa-Museo Cervantes - patio /David Blázquez
Busto de Catalina en Esquivias /David Blázquez
mas