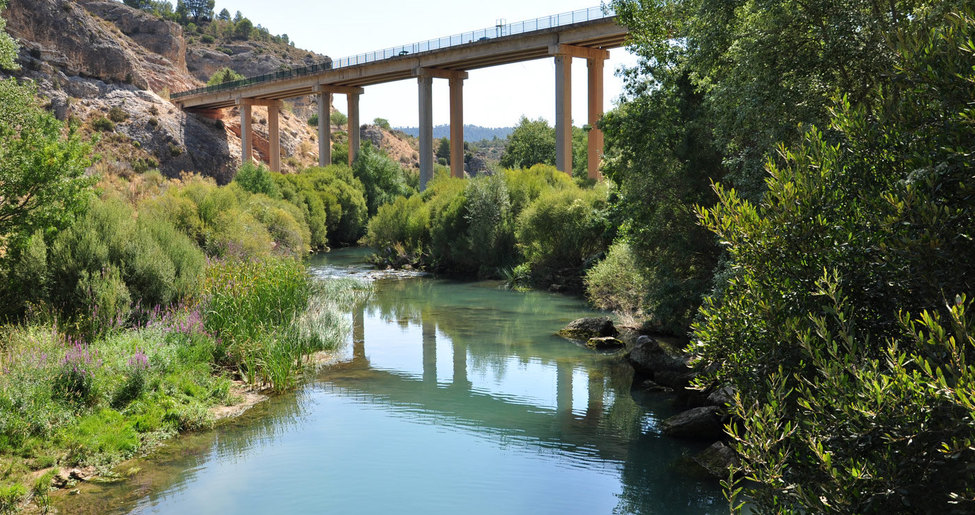 Visit
MAIN ATTRACTIONS
Full of natural, cultural and traditional interests, Enguíndanos offers a place to make us remember the industry which weaves its history and prosperity.
El Golpecillo lookout stands on an old mill and a fulling mill which still preserves part of its original appearance and three of its arches despite its deterioration. The old Lastra dam is abandoned, but we can observe what type of construction it is. The reinforced concrete viaduct Torres-Quevedo has 23 sections and is 680 metres long. Apart from this, the light factory.
WHAT WE'LL SEE
The hydroelectric power station Lucas de Urquijo, built in 1914, consists of two parallel buildings built homogeneously, and next to it there are the abandoned buildings of an old town for the power station workers and those of the Spanish Hydroelectric, which disappeared. It is a historicist style building, style frequent in this period and integrates itself in the landscape which surrounds it, showing it respect.  This power station uses the Cabriel and Guadazaón river water.
OPENING HOURS AND ACCESS
Town Hall Tel. 969 344651. Access N-320
Gallery
Fábrica de luz – Enguídanos
Fábrica de luz – Enguídanos
Fábrica de luz – Enguídanos
Fábrica de luz – Enguídanos
mas