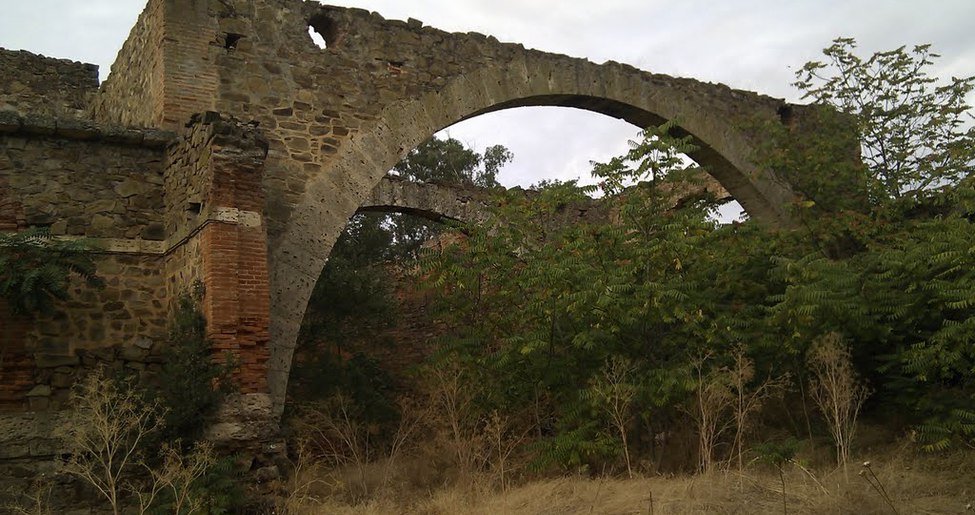 Visit
MAIN ATTRACTIONS
Los Pozuelos de Calatrava is a small town of flat terrain, crossed by the Guadiana river.  Among its attractions, the Nuestra Señora de la Visitación church, the 13th century Castillo de Calabazas (Calabazas Castle), or the Puente de las Ovejas, of Roman origin which crosses over the Guadiana and served to count the cattle.
WHAT WE'LL SEE
In the Los pozuelos of Alcolea highway, there is a treasure of the industrial heritage, inexplicably abandoned: El Martinete. It is an industrial complex of the middle of the 19th century, a building which was built for the development of the iron metallurgy, at the request of an engineer from Bilbao in La Finca de la Crespa.
El Martinete of los Pozuelos de Calatrava, is an impressive industrial complex consisting of buildings with different levels of which the press, the channel and the stone and brick arcades are preserved. It preserves a brick furnace reinforced with iron and a plaque of 1865.
OPENING HOURS AND ACCESS
Town Hall Tel. 926 832 018. Access CR-4171 CR-4123 CR-4121
Gallery
Ferrería- Los Pozuelos de Calatrava
Ferrería- Los Pozuelos de Calatrava
Ferrería- Los Pozuelos de Calatrava
Ferrería- Los Pozuelos de Calatrava
mas