Discover this town's devotion to its Virgin of Tejada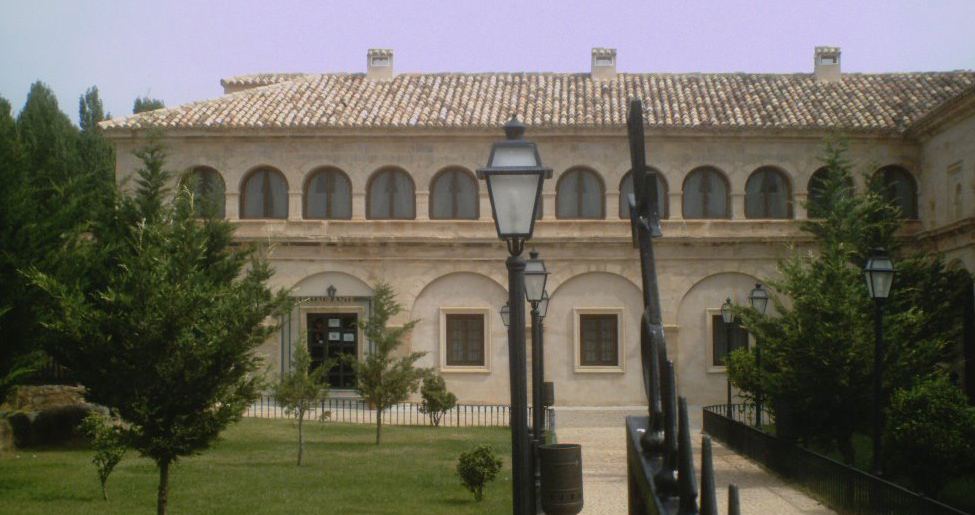 Visit
MAIN ATTRACTIONS
In the lower mountain range of Cuenca and on the shores of the Ojos de Moya River, which gifts us with a landscape of abundant vegetation and beautiful views, lies the town of Garaballa. The inhabitants of this town are faithful devotees to the Virgin of Tejeda, to whom its history is connected, and who consecrates one of its most important architectural monuments, the Sanctuary of Our Lady of la Tejada, formed by the convent of the Trinitarians and the church.
WHAT WE'LL SEE
Within the Sanctuary we can make our first stop to visit the convent, constructed in the 16th and 17th centuries, which has two cloisters. The entrance is through one of these cloisters, dated  1684. Here the two levels of semicircular arches are impressive. In the upper level the number of arches is double those of the lower level.
The other cloister, Baroque, is on the South side and attached are the rooms of the convent. The church is practically hidden between the cloisters; only the tower stands out. If we sit to sit to contemplate it, surely its delicate beauty will move us with emotion.
Behind the altar we should see the Alcove of the Virgin covered by a fantastic cupola. Also notable is the Baroque main altarpiece from the 18th century, with the carving of the Virgin of la Tejada in the center. This carving is a replica of the original that was burned in a fire in 1927.
ACCESS
Inquire at the City Hall.
OUR RECOMMENDATIONS
Those who can should make their visit coincide with one of the most grandiose festivals of Castile-La Mancha, the Septenario of Our Lady of Tejada. Every seven years the local people of the Marquisate of Moya, to which this municipality belongs, congregate for this festival.