Mix of mudejar and renaissance elements in the town church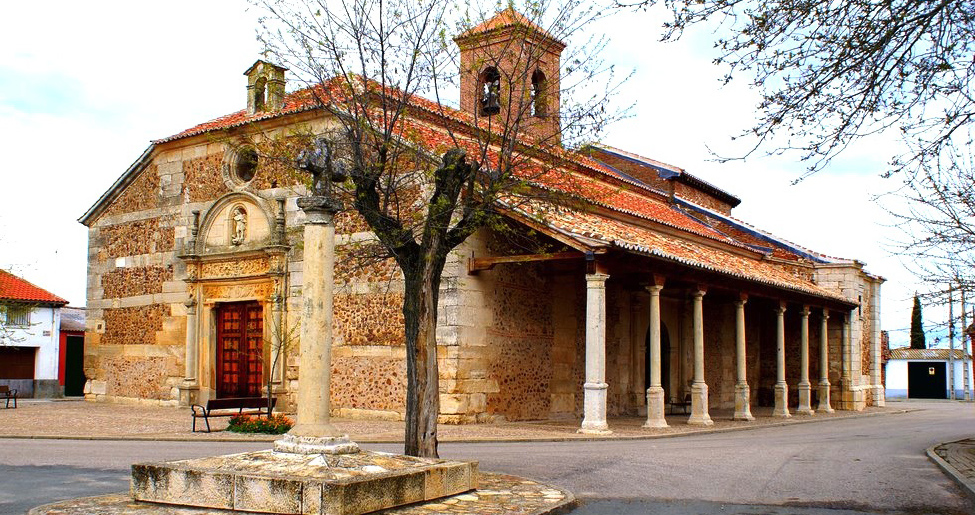 Visit
MAIN ATTRACTIONS
At 34 km from the capital, we find this village of the Campiña region. It seems that the name derives from an ancient castle or tower that served as defense to the town and was located on the mountain of Castillejo, but nowadays there is not even a trace of it. In this town of just over 100 inhabitants, we cannot miss seeing the church of Our Lady of the Assumption at one extreme of the town, declared an Asset of Cultural Interest in 1979. Its importance lies in the variety of architectural styles that we find in it.
WHAT WE'LL SEE
The church combines the mudejar style of the 13th century and later reforms in the 16th. From its first phase we have a semicircular apse and the brick tower. Clear examples of the mudejar influence after the Reconquest, since these Christian constructions were realized by Muslim artists who incorporated typically Islamic decorative and constructional elements. From its Renaissance era we have the Plateresque door, its three naves, and the jointed rafter ceiling of the central nave.
ACCESS
Access is open to the public, respecting the mass schedule.
OUR RECOMMENDATIONS
Visit the patron of the town, the Virgin of Solitude, in her hermitage at the outskirts of the town. In the portico we see etched into the stone its date of construction, 1567.
Gallery
Iglesia de Cubillo de Uceda
Iglesia de Cubillo de Uceda
Iglesia de Cubillo de Uceda
Iglesia de Cubillo de Uceda
mas