Discover this mountain of vigilance in the Sierra de San Vicente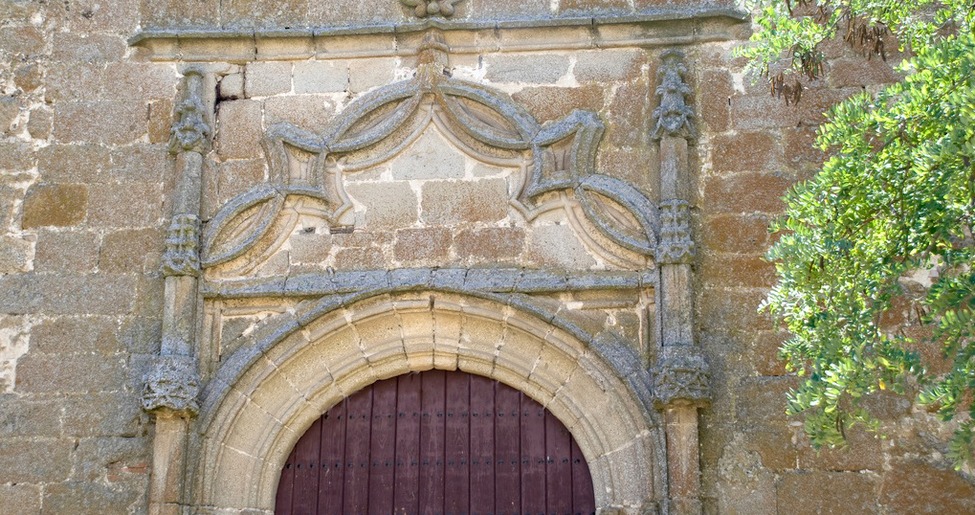 Visit
MAIN ATTRACTIONS
In la Tierra de Torrijos, very close to Ávila and 64 km from Toledo, the traveller will find the village of Nombela, which occupies part of the valley formed by the Alberche River. Its name seems to come from the Arabic "monvela" ,which means "monte" (small mountain) from which one can look out or guard, in this case it could be La Atalaya or El Berrocal. There are still some old houses in the neo-mudejar style preserved in the town, but its main building is the church of the Assumption of Our Lady.
WHAT WE'LL SEE
Made of masonry and ashlars at the corners during the 16th century, in the last section of the tower we can see a curious decoration of faces with two eyes sculpted into the stone. Also calling our attention at the entrance, on the South side, is the Gothic-Isabelline entry portico and a fluted basket arch. Above the facade we have a starred decoration with two rosettes and at the head of the church there are the famous Talavera ceramic tiles.
ACCESS
Access is free; if you find it closed inquire at the City Hall.
OUR RECOMMENDATIONS
1576 was the year in which Philip II granted Nombela the title of villa and it ceased to belong to the dukedom of Escalona. As a reminder, they built the justice pillory on a set of four large stairs. The capital of the Tuscan column is formed by four animals, which in turn support a small gazebo topped by a ball. 
Gallery
Iglesia de Nombela 2
Iglesia de Nombela 3
Iglesia de la Asunción en Nombela
mas