Over a pedestal the lovely Romanesque church of Pinilla was raised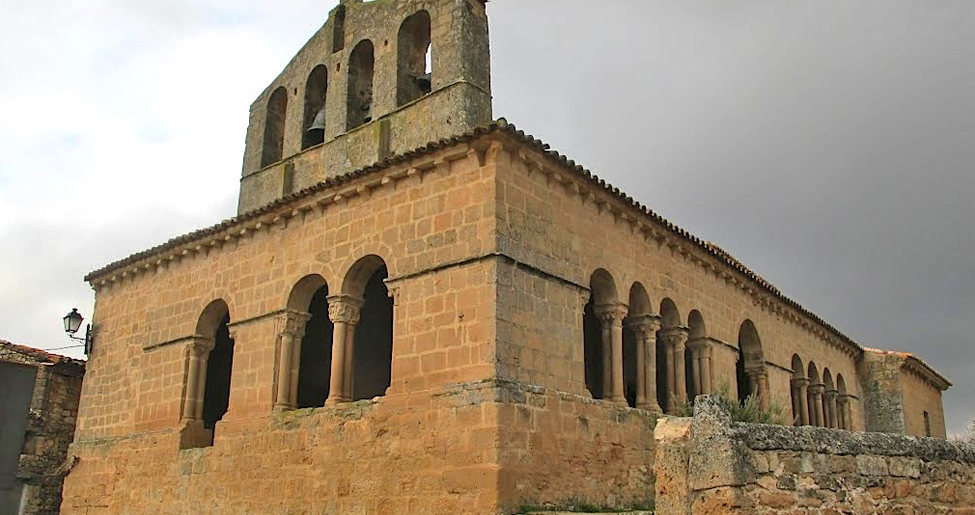 Visit
MAIN ATTRACTIONS
This small town of Campiña borders Serranía. You can arrive to this municipal district of less than one hundred inhabitants by exit 61 from the A-2 highway, in direction towards Zaragoza. The town occupies a large valley through which the Cañamares River, a tributary of the Henares, flows. In spite of its small size, Pinilla preserves a great treasure which is its church of the Assumption, declared an Asset of Cultural Interest in the category of monument, and which those travelers who are Romanesque-lovers cannot miss.
WHAT WE'LL SEE
The Romanesque temple was built with ashlar masonry in the 13th century and altered in the 17th when the original apse was changed for another plan and the transept was covered with a dome over pendentives. Over its western wall rises a great bell gable with four bells. All of this is elevated upon a platform with porticoes on the South and West sides. The capitals of the columns are interesting, decorated with plant motifs and scenes of Christ in the Mystic Mandorla with the Tetramorph, the Crucifixion, and the Resurrection. After suffering a fire it was restored in the 80s, thanks to the Plan del Románico de la Marca Media. 
ACCESS
You can access it freely, ensuring to respect the mass schedule.
OUR RECOMENDATIONS
Although in a state of ruin, we can visit the old monastery of San Salvador de Pinilla, occupied in its origins back in the 13th century by the Cistercian nuns. You can still discern the columns and brackets of its apse and a mullioned door that led to the cloister. Still standing are the church, the sacristy, and the chapter house.
Gallery
Iglesia de la Asunción en Pinilla de Jadraque
Iglesia de la Asunción en Pinilla de Jadraque
Iglesia de la Asunción en Pinilla de Jadraque
mas