The home of the Black Virgin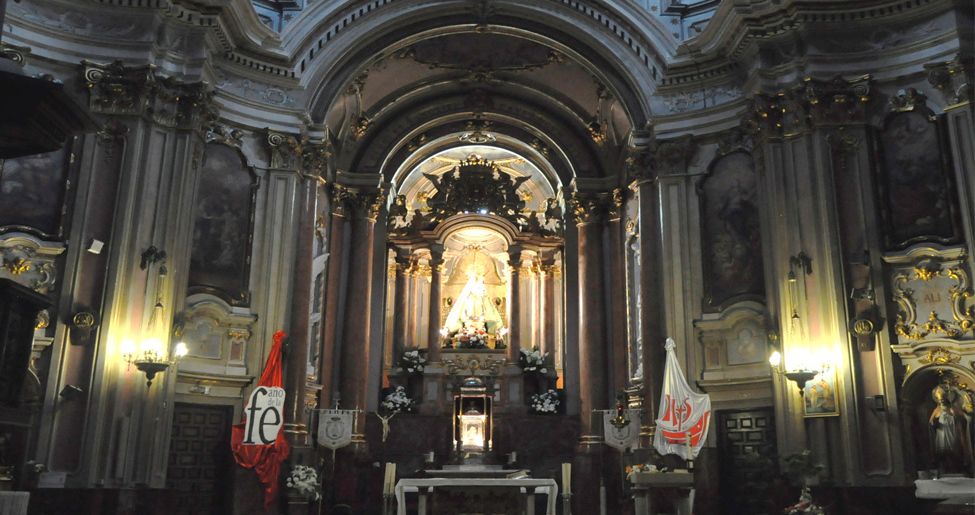 Visit
La Iglesia de la Virgen de la Luz, the Church of Our Lady of Light, also called San Antón, houses the patron saint of the city: the image of the Black Virgin presides over the altar (great medieval tradition).  This fact and its importance as an expression of the religious Rococo style make it one of the most important temples in Cuenca.
The church was built in the 16th century and finished in the 18th century by Martín de la Aldehuela. Plastered and painted in colour, the outside stands out thanks to its two fronts, one of them being plateresque which corresponds to the old convent that used to exist here.
Inside, the decoration is abundant, without any gaps, with a large number of boxes with rocaille and stands with latticework. Also, the study of the space and its big elliptical dome on a drum with windows and lanterns, define a surprising and exceedingly beautiful ensemble.
Calle San Lázaro, s/n
From Monday to Sunday: 8am to 1pm and 6pm to 8pm.
Gallery
Iglesia de la Virgen de la Luz
Iglesia de la Virgen de la Luz
Iglesia de la Virgen de la Luz
mas