Nature and Architecture united in la Jara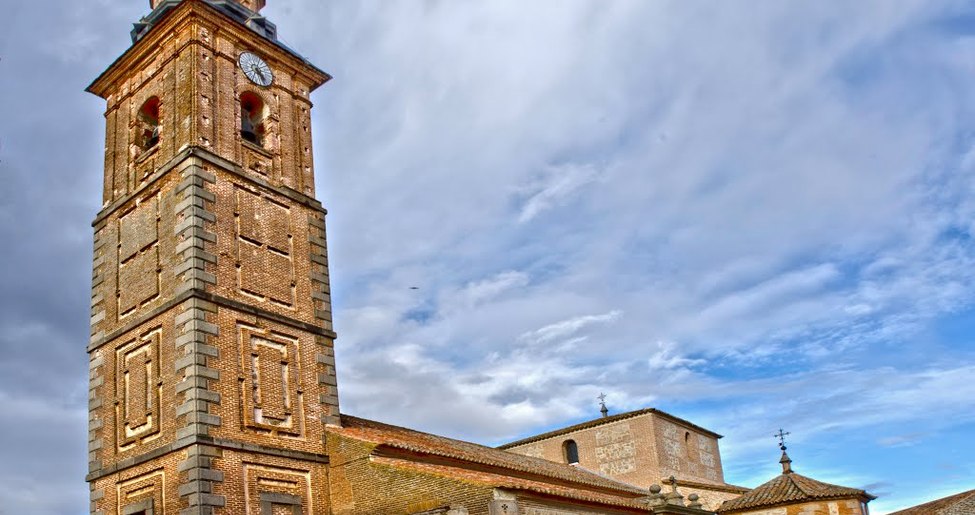 Visit
MAIN ATTRACTIONS
In the region of La Jara we find, very close to Talavera de la Reina, the idyllic municipality  of Los Navalmorales. Its name comes from the union, in 1835, of Navalmoral de Pusa and Navalmoral de Toledo, separated by a stream. You can still see evidence in the town center that differentiate these two populations. Those who come to visit will find themselves surprised by its church, built in the 17th century and dedicated to Our Lady of la Antigua.
WHAT WE'LL SEE
The tower is the most characteristic element of the church, formed by four bodies with a square design plus a fifth one covered by an octagonal spire. We can enter inside via its beautiful facade with a Classicist design, formed by a semicircular arch between Tuscan columns and a Doric entablature with metopes decorated with suns. Inside, we will find three naves, the central one covered with a coffered ceiling.
ACCESS
Open access, respecting the hours of worship. If you find it closed, inquire at the City Hall.
OUR RECOMMENDATIONS
Hiking lovers will be in luck with this town for its beautiful landscapes to explore. In its center, the hermitage of Saint Anthony of Padua and the City Hall are also highlights in the Plaza de los Caños.  
Gallery
Iglesia de los Navalmorales 5
Iglesia de los Navalmorales 1
Iglesia de los Navalmorales 2
Iglesia de los Navalmorales 3
Iglesia de los Navalmorales 4
Iglesia de Nuestra Señora de la Antigua en Los Navalmorales
mas