Rich architectural and natural area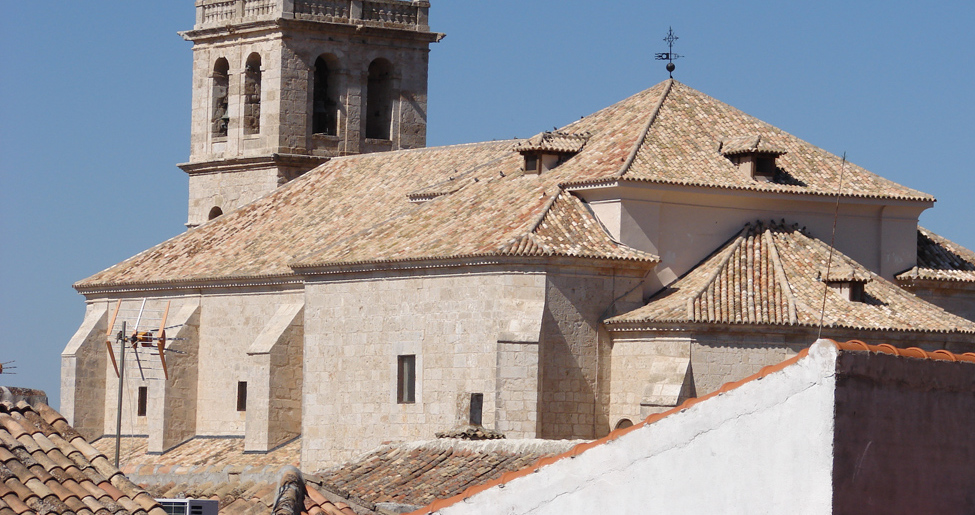 Visit
In la Mesa de Ocaña, 65 km from Toledo, we find the town of Villarrubia de Santiago, which owes its name to the Order to which it was dependent and to the red color of the lands upon which it sits. Near the Main Square, heart of the social and economic life of this town, we find its main building of interest for all who visit, the church of Saint Bartholomew the Apostle, built between the 15th and 16th centuries.
WHAT WE'LL SEE
In line with its time of construction, the church is an example of the Renaissance style, made of masonry and ashlar stone and covered by a large semicircular vault. On the exterior, our attention will be drawn to the large five-bodied tower, and inside to its magnificent Baroque altarpiece, made of polychrome wood and gold foil, which decorates the front of the central nave. Legend tells us that in this church one can see the traveling trunk that Santa Teresa de Jesús left forgotten here.
ACCESS
Open access, respecting the mass schedule. If you find it closed, inquire at the City Hall.
OUR RECOMMENDATIONS
Some of the buildings of the Main Square present structures adapted to business, with galleries and simple balconies. Others are of a modernist style, such as the house of Lara, with a bay window of forged iron and glass with a fan decoration. In addition to the architecture, in this town we can enjoy walks and routes through its beautiful landscapes, formed by the valley of the Tagus, with its meanders, gullies, and impressive ravines. Don't miss this part of Nature on your visit. 
Gallery
Iglesia de San Bartolomé Apóstol en Villarrubia de Santiago
Iglesia de San Bartolomé Apóstol en Villarrubia de Santiago
Iglesia de San Bartolomé Apóstol en Villarrubia de Santiago
Villarrubia de Santiago
mas