Tranquility, peace and tradition describe this mountain town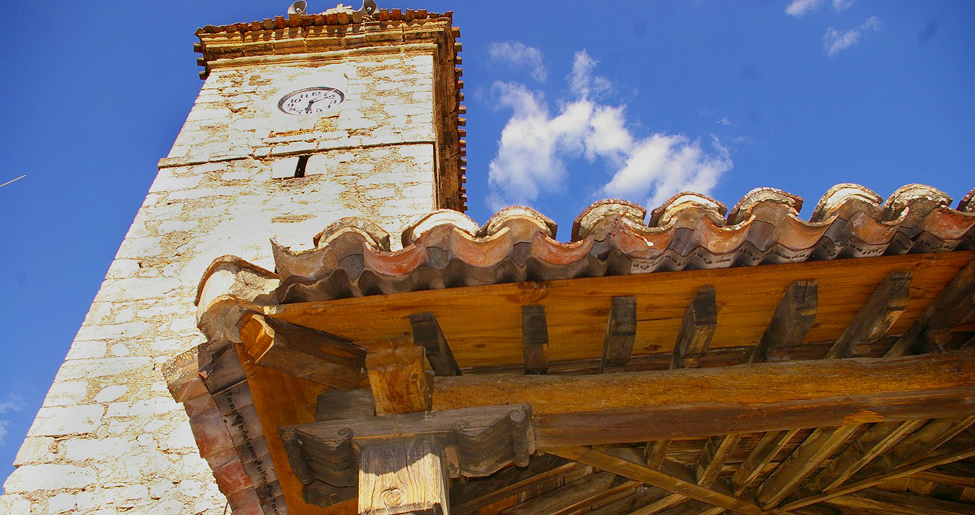 Visit
MAIN ATTRACTIONS
Between the pine trees of a small valley in the high-sierras of Cuenca, we'll find this town. Belonging to its district is the Natural Monument of las Torcas de Lagunaseca, a very interesting grouping of rock formations.
With ranching traditions, the town preserves some constructions of a traditional atmosphere in its streets, which will transport us to another time. An example is its fountain with three pipes and basin, which served both as a trough for the livestock and the washing station, with two pipes that bring water from two different sources. Among its large houses, one on the street Generalísimo stands out. We can also visit the church dedicated to Saint Barnabas.
WHAT WE'LL SEE
The church preserves elements from the 15th and 16th centuries, such as a lovely forged iron bell gable with two hollows for bells and a polylinked window. Inside, a large barrel vault with lunettes covers the rectangular nave. In the center of the nave we can highlight a medallion with plant decor.
ACCESS
Freely accessible, respecting the hours of worship.
OUR RECOMMENDATIONS
Enjoy the peacefulness and the mountain architecture in the streets of this town with less than one hundred inhabitants. And if we prefer a natural surrounding to visit, Las Torcas are nearby to enjoy their Iberian fauna. 
Gallery
Iglesia de San Bernabé en Lagunaseca
Iglesia de San Bernabé en Lagunaseca
Iglesia de San Bernabé en Lagunaseca
mas