David Blázquez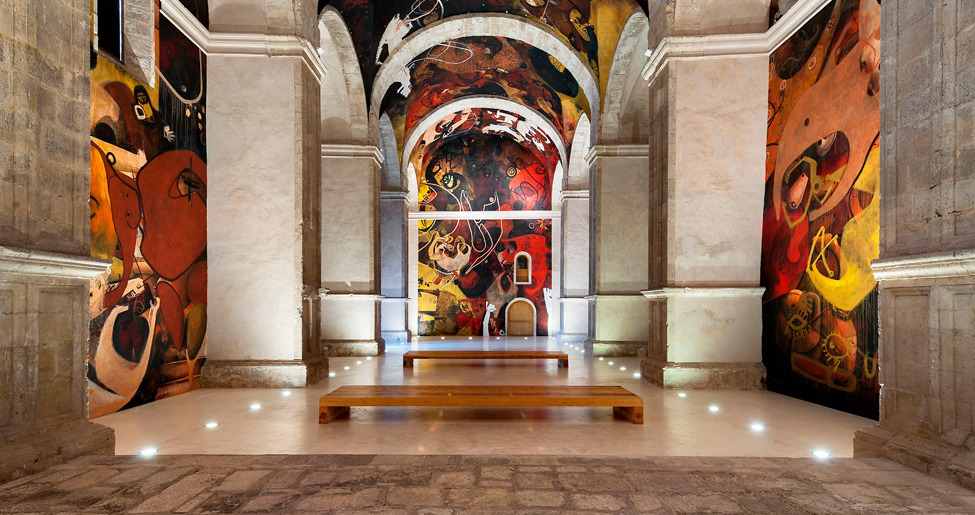 Visit
In 1994, in the old and deconsecrated Church of Alarcón, Jesús Mateo (1971) developed his first sketches that would shape the Murals of Alarcón. With complete liberty and an unusual creative potential, he went about shaping a project with a unique plastic identity, basing it on Nature and Man as pretexts to forming a personal and promised universe. On December 3, 1997 it acquired patronage from UNESCO.
In the mural paintings many superimposed values coincide: history, place, the artist and the movement that was created in support of his work.
According to the artist, his work expresses worlds prior to the presence of man on Earth, the origins of life, dreams, the illuminated cave, the celestial firmament, anguish, life and its finitude, with an expressive formal contemporary language of great drama.
Inaugurated by Federico Mayor Zaragoza, the Mural Painting of Mateo is already a modern landmark of Castile-Manchego patrimony that must be seen.
Gallery
alarcon pinturas jesus mateo iglesia san juan bautista /David Blázquez
mas