The facade of the church has some beautiful carved capitals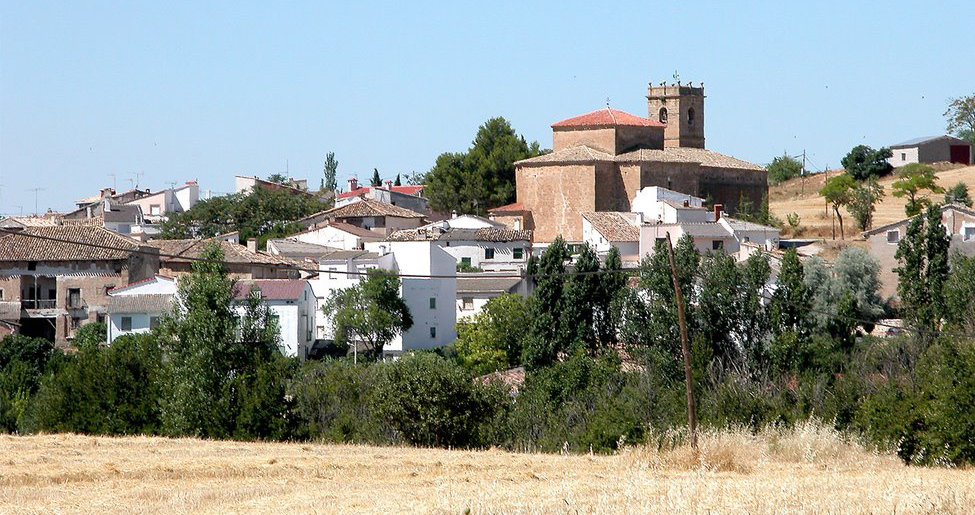 Visit
MAIN ATTRACTIONS
This town belongs to what is known as "Hoya (river basin) del Infantado", in the Guadiela river valley and we can comfortably arrive here via the national road that joins Guadalajara and Alcocer. The town displays the traditional Alcarreña architecture and preserves a noble house with a coat of arms on the facade. Its most famous monument is the Romanesque church of Saint Dominic of Silos, declared as such in 1992.
WHAT WE'LL SEE
This magnificent church, originally from the 13th century, was modified in the 16th. Of its two facades we should make special mention of the one situated to the South since it displays and interesting decorative figure related to the cloister of the Monastery of Saint Dominic of Silos in Burgos. The door is formed by six archivolts and eight capitals decorated with themes from the Bestiary and the New Testament, alluding to the fight between Good and Evil. These capitals are the highlight of the temple since they have an incredible beauty that has endured the passage of time and that the traveler should not miss seeing.
ACCESS
The traveler can pass feeling into the church, although keeping in mind the hours dedicated to worship.
OUR RECOMMENDATIONS
Enjoy the views of the Hoya that there are along the road from Casasana, where we can also find the hermitage of the Virgin of la Fuentasana. Inside there is a carving of the patron, to which a pilgrimage comes every 20th of August. 
Gallery
Iglesia de Santo Domingo de Silos en Millana
Iglesia de Santo Domingo de Silos en Millana
Iglesia de Santo Domingo de Silos en Millana
mas