The town lived through its greatest industrial splendor in the 18th century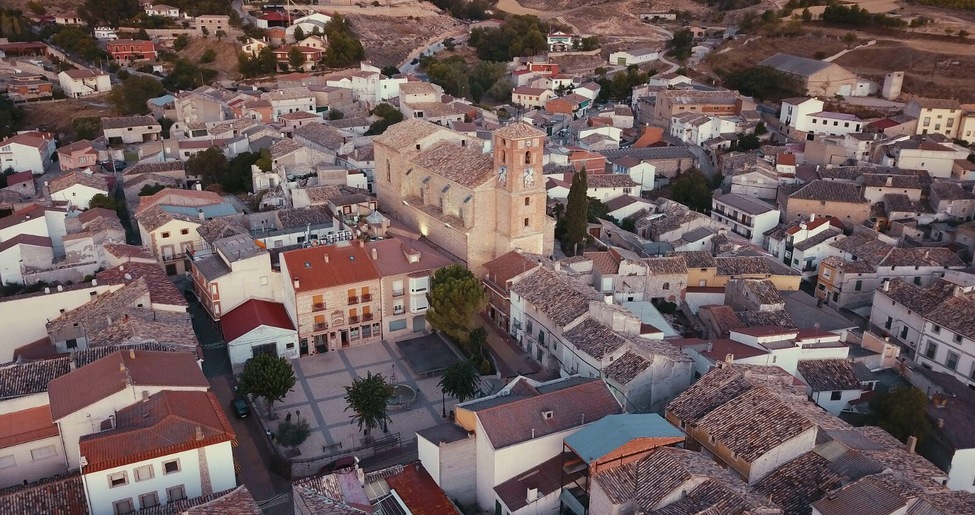 Visit
MAIN ATTRACTIONS
To the south of the province, bordering Madrid and Cuenca, we find the town of Illana, 96 km from Guadalajara. It belonged to the Commonalty of Zorita, in hands of the Order of Calatrava, but its best times came when it belonged to Juan de Goyenche. This time period corresponds to the industrial development of the town, building itself four wool and linen factories, a rope spinning workshop, and various leather factories. It's not surprising that this noble man had a palace in the town, which served as his residence during this time.
WHAT WE'LL SEE
Declared an Asset of Cultural Interest in the category of monument, the Palace of Don Juan de Goyenche boasts an elaborate Baroque style, with a large central balcony above which we see the heraldic crest of the family, in the same style as other similar constructions. If we visit the church, built between the 16th and 17th centuries, we can admire its precious Baroque altarpieces, pausing for a moment at the Churrigueresque main altar.
ACCESS
Inquire at the City Hall regarding the Palace. The church is open to the public.
OUR RECOMMENDATIONS
Visit the three neighborhoods in which the town is divided, "la solana", "la umbría" y "la villa" (the sunny spot, the shady spot, and the village), and enjoy its urban areas with traditional Alcarreña architecture. 
Gallery
CUEVA MORA ILLANA
MUSEO ILLANA ABRIL 18
ERMITA DEL SOCORRO ILLANA
ENTORNO ILLANA
PALACIO GOYENECHE ILLANA
RETABLO IGLESIA ILLANA
PLAZA ILLANA
mas