Illescas, heritage without equal
David Blázquez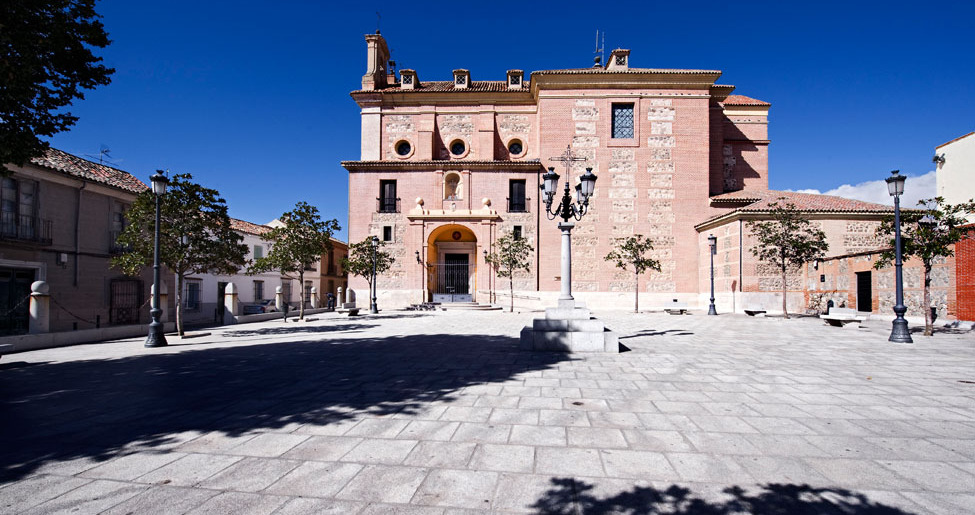 Visit
MAIN ATTRACTIONS
Situated halfway between Madrid and Toledo, 35 km in each direction, Illescas preserves its historic roots, a sign of its distinction. Noteworthy in this large municipality is the Celtiberian site of El Cerrón and remains of the time of the Reconquest, such as the Alfonso VI's Gate of Ugena. From later eras are the church of the Assumption, 13th century, and the Hospital of Our Lady of Charity, 16th and 17th century. All of this makes Illescas a city with unparalleled patrimony, which makes it stand out among the other municipalities of the province.
WHAT WE'LL SEE
The old city of Illescas had a walled enclosure that protected it from unwanted visitors. Along the perimeter there were five gates, of which nowadays only one remains standing, the Ugena Gate. It is mudejar in style, built with masonry and brick work and with a semicircular arch that allowed entry into the interior of the village. Dated to the 12th century, it is located on calle Greco.
Another important stop is the Sanctuary-Hospital of Our Lady of Charity, declared an Asset of Cultural Interest in the category of monument. Here, five magnificent paintings by El Greco are preserved that he did as a part of a project to decorate the sanctuary around the year 1603. Take advantage of your visit to disconnect from modern life here and contemplate this beautiful building at your leisure.
Upon leaving you can direct yourself towards the Church of the Assumption, also a monumental Asset of Cultural Interest. Its construction began in the 13th century. Its large mudejar tower will impress you.
ACCESS
The best idea is to inquire at the Tourism Office, because at some places they offer group and guided visits.
OUR RECOMMENDATIONS
Illescas is a place with outstanding buildings to see, especially you should not miss its beautiful medieval historic center with narrow and irregular streets. Among them, a highlight is thecalle Real, the old road from Toledo to Madrid where a house palace from the 18th century is preserved. Also, the Plaza de Infanzones, the Main Square, and the convent of the Conception Mother of God, financed by Cardinal Cisneros. 
Gallery
Illescas - Arco de Ugena
Illescas - Hospital Santuario de la Caridad
Illescas - Iglesia de Santa María
Illescas - Iglesia de Santa María
Illescas - Iglesia de Santa María
Illescas - Iglesia de Santa María
Illescas - La Anunciación de El Greco
Illescas - Torre de la Iglesia de Santa María
Illescas - Torre de la Iglesia de Santa María
Illescas - Torre Mudéjar
Illescas - Iglesia de Santa María
Illescas - Coronación de la Virgen de El Greco
Illescas - Iglesia de Santa María
Illescas
Illescas - Santuario de la Caridad
mas