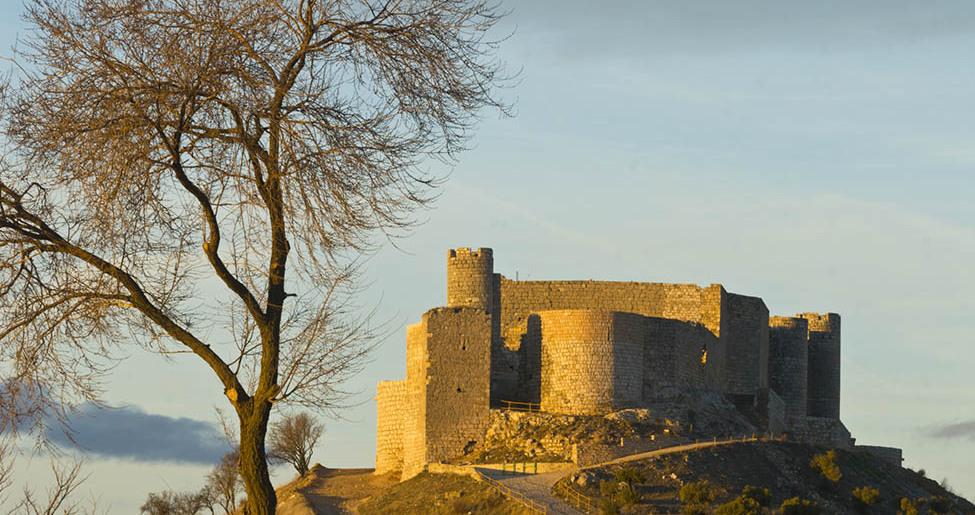 Visit
The town of Jadraque next to the Henares river credits the origin of its name to the valley itself, "Xadaraq", or green country. The hill, which is crowned by the castle of the Cid and weaved into the landscape, the history and the literature, looks to the town that rests welcomingly at its feet.
Manor houses are dotted around Jadraque and they almost unintentionally tell us the history of passers-by and dwellers. The house of the Verdugo family that shelters the Saleta de Jovellanos, where the politician lived for months and received Goya and illustrated the hall with his paintings which today make it an essential place to visit.  La Casa de las Cadenas, a palace in Castilian style is the place where Isabel de Farnesio plotted and schemed. The San Juan manor house put up Doña Juana la Loca on her travels between Castile and Aragón. San Juan street houses beautiful buildings from the 16th and the 19th century and its streets are dotted with features, coats of arms and crests where must stop to take a look.
In terms of religious architecture, Jadraque rewards us with the church of San Juan Bautista where the 16th, 17th and 18th centuries overlap. It stands out thanks to its fronts and its vestry. The Santísimo Cristo church with its classicist style. The Capuchins convent and the churches of San Isidro and Caritas complement the Christian set.
In summary, Jadraque is a land famous for its satisfaction for hosting the modest visitor amongst the needlework of its history so that they can admire its warps.
OPENING HOURS AND HOW TO GET THERE
Access: A-II C-101