Mountain architecture and Nature meet together in this Lagoon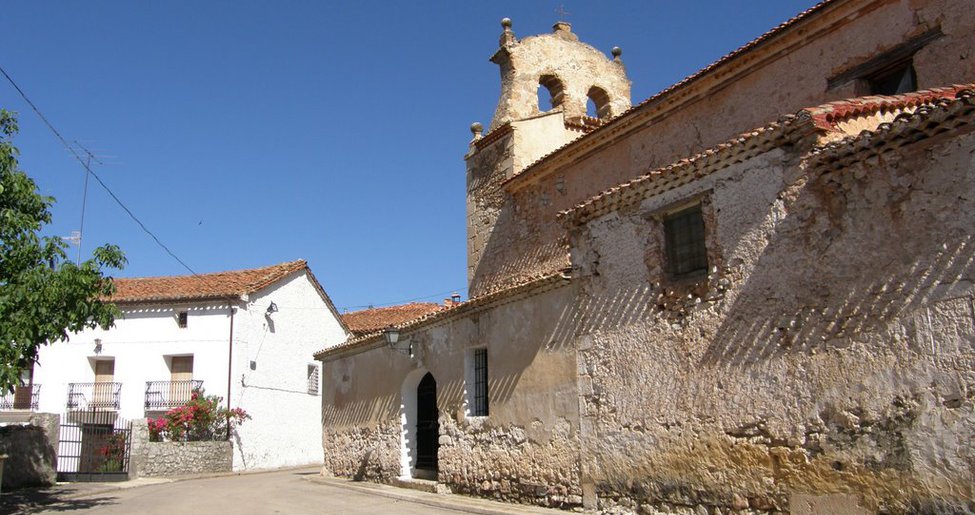 Visit
MAIN ATTRACTIONS
Seated in the valley of the Campillos River, in the High Sierra of Cuenca, it has little over 50 registered inhabitants. Its name comes from belonging to the Marquisate of Moya, created by the Catholic King and Queen at the end of the 15th century.
The first thing it offers to the visitor is its urban ensemble of architecture, clearly mountain-influenced in stone and wood, and beautiful examples of crafted iron bars. Its traditional tastes are also preserved in the church of Saint Bartholomew, a Baroque building from the 17th and 18th centuries, which houses a beautiful, silver embossed processional cross. Across from the church we find the house of the Archbishop López Cabrejas, the most outstanding among the nobles houses that are preserved in the town.
WHAT WE'LL SEE
Above the central balcony of its facade, the 17th century house-palace preserves the archiepiscopal crest, protected by eaves and iron bar workings on the hollows of the lateral windows. Another noble house we can find in the town is "La Milana Bonita", now converted into a hotel.
ACCESS
Open access to the urban areas. For the palace, inquire at the City Hall.
OUR RECOMMENDATIONS
Just 3 km away, visit the lagoon that shares its name with the town, Nature Reserve since 2004 for its large variety of species. The alert and patient tourist might be lucky and see one of its otters, foxes, wildcats, javelinas, or deer that live there. 
Gallery
Laguna del Marquesado
Laguna del Marquesado
Laguna del Marquesado
Laguna del Marquesado
mas