Corners to discover in Las Ventas con Peña Aguilera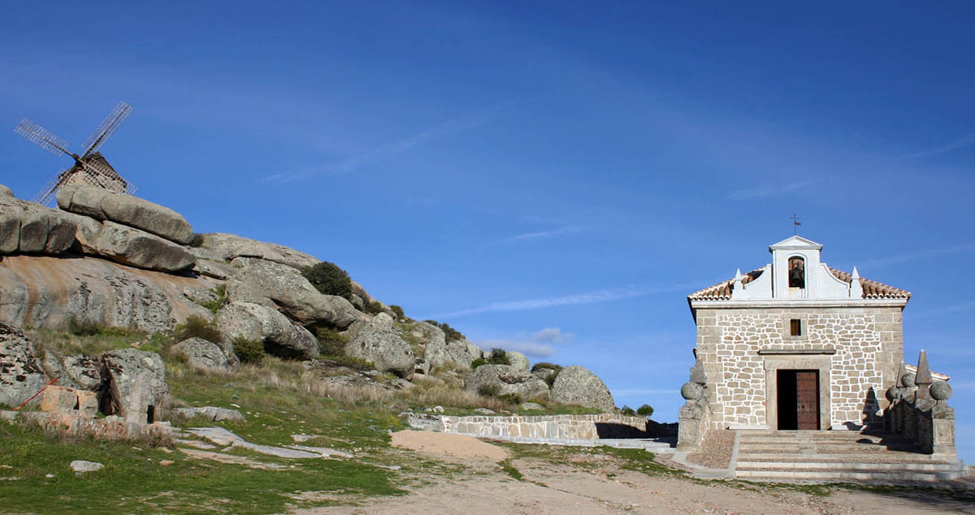 Visit
MAIN ATTRACTIONS
This municipality has granite quarries provided by the terrain of the Sierra del Castañar, on whose north slope it is found. The town of Las Ventas con Peña Aguilera was born as such in the 15th century, thanks to the annexation of the villages of Las Ventillas and Peña Aguilera.
These names come from: the inns (ventas) that served as lodging for the travelers who were crossing the mountains of Toledo; and Peña Aguilera could come from its location under some crags (peña) where eagles (águilas) nested, or it refers to a hill known as Águila. In the past, the people lived based on leather work, hunting, and the granite quarries, where they mined the rocks for the Alcázar and Cathedral of Toledo. Nowadays it maintains its important leather activity, and its workshops attract many visitors, above all on the weekends.
WHAT WE'LL SEE
In addition to taking home a souvenir of its well-made leather, those who come to this town can enjoy a visit to the church of Saint Peter the Apostle, in the city center, which will surprise you for being a late Gothic church with mudejar influences. This influence is especially seen in the coffered ceiling that covers the double beamed nave with double crosspieces and footings. Perhaps for this it has been declared an Asset of Cultural Interest in the category of monument. Outside the city center we will find the hermitage of Our Lady of the Eagle, from the 16th century, also covered with a coffered ceiling above the nave, and in which, according to tradition, the Virgin appeared.
ACCESS
Open access, respecting the hours of worship.
OUR RECOMMENDATIONS
In the vicinity of the hermitage we can find the remains of an old windmill with a circular base, made of masonry and lime-and-pebble. In addition to enjoying the windmill itself, take advantage of the enclave to take some nice photos of the Sierra del Castañar, which you can see in almost its entirety. An if you arrive to the hill of the Peña Aguilera you may see remains of the castle, known as the Torreón (turret) of the Moors, specifically it was the tower keep. 
Gallery
Las Ventas con Peña Aguilera
Las Ventas con Peña Aguilera
Las Ventas con Peña Aguilera
Las Ventas con Peña Aguilera
Las Ventas con Peña Aguilera
mas