The Moorish woman's crystals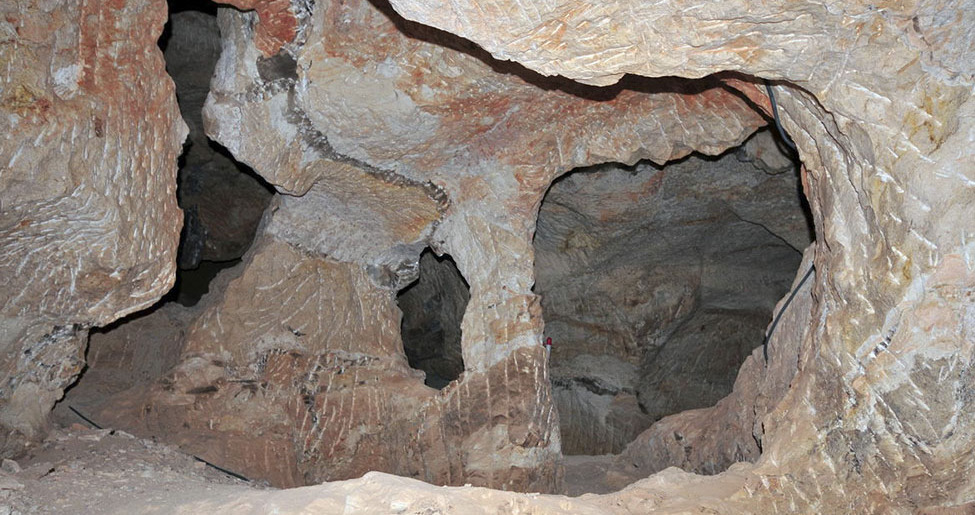 Visit
MAIN ATTRACTIONS
Torrejoncillo del Rey is a new municipality created by grouping small villages. There, we find an elevated area where there is an important mine, and a legend takes place in there.
The legend is about a treasure and the spells of a Moorish woman, which gives her name to the hill: La Mora Encantada (The Enchanted Moorish woman). The mine which the hill hides was discovered in 1953 by a town resident who, looking for the presumed riches of the legend, excavated one of the Roman wells until they reached the underground interior.
WHAT WE'LL SEE
The mine of the enchanted Moorish woman is a specular or selenite gypsum site in which Romans make use of the famous lapis specularis or the crystal of Hispania, transparent gypsum which was used in the Roman period as windows panes. It is one of the hundreds of mines discovered in the area. It has over a kilometre of galleries, which are at a depth of up to 40 metres. It has two extractions wells, a stepped entrance, and three areas, one of which, the deeper, is frequently flooded. Nowadays, the mine is open to the public, who could go back 2000 years, and discover the rooms and galleries  which show the mining tools trace, as well as ceilings and walls decorated with crystals.
OPENING HOURS AND ACCESS
Town Hall Tel. 969 278 007. Access A-4 N-400 CM- 2102
Gallery
Minas de Lapis Specularis – Torrejoncillo del Rey
Minas de Lapis Specularis – Torrejoncillo del Rey
mas