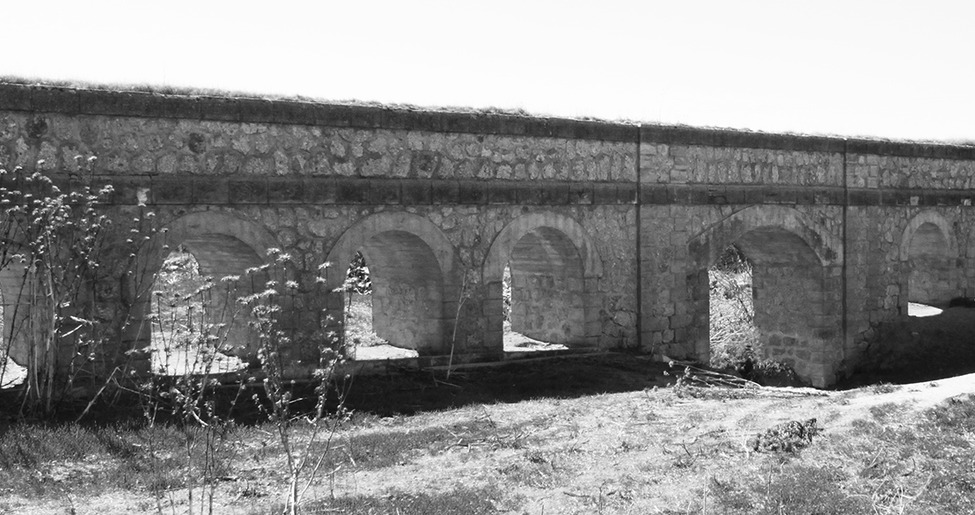 Visit
MAIN ATTRACTIONS
In the north area of Gálvez, part of riverTorcón, we find a great aqueduct of fifteen eyes. It was built in the beginning of the twentieth century in order to supply the population with water. In one of its ends, the building destined to be a mill still stands.
WHAT WE'LL SEE
The aqueduct is especially interesting for its structure, which mixes concrete arches with the traditional ashlar masonry. The use of stone would end up being discarded throughout the twentieth century, as the manufacturing of building materials developed. Nevertheless, the handiwork of quarry workers can still be appreciated in Gálvez.
It is also significant that the aqueduct has a mill in one of its ends, as the beginnings of electrical supply in villages were precisely based in hydroelectric miniature power stations, which were also used for the milling of the harvested wheat. This was fundamental for the making of bread, still a basic food for the population at the time.
TIMETABLE AND ACCESS
Gálvez Town Hall Phone Number 925 400 150. Access CM-401.
Gallery
P.I. GALVEZ
P.I. GALVEZ
P.I. GALVEZ
ACUEDUCTO Y MOLINO DE GALVEZ
mas