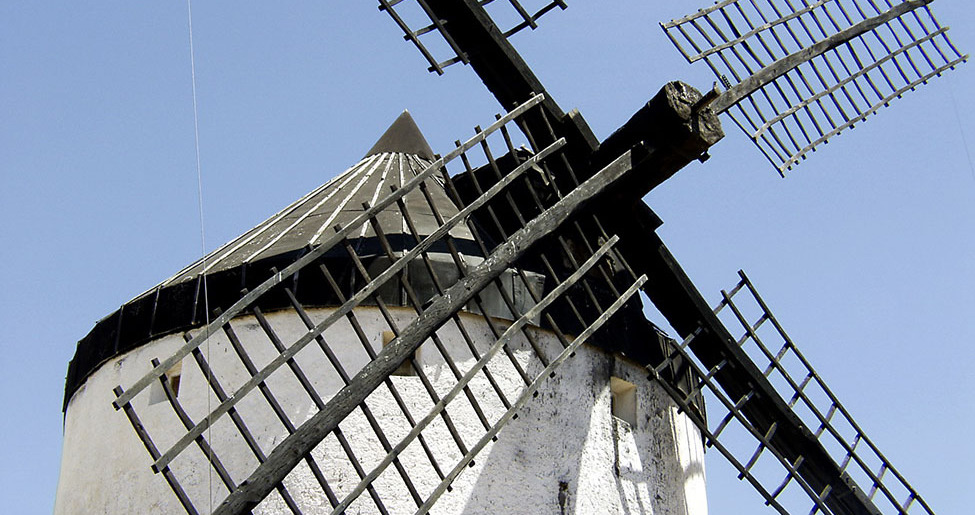 Visit
MAIN ATTRACTIONS
Madridejos is a Consuegra neighbor and in permanent relationship with this municipality, it offers us the unique serenity of La Mancha sprinkled by the freshness of the wetlands which surround it.
There are many places of artistic, religious and ascentral interest. Countless places in its surroundings supply this area with landscapes, but among its activities, the Jornadas Quijotescas stand out, which offer the recipes of the novel to our palates. Don Quixote's memory fixes your gaze on one of the symbols of this municipality: Tío Genaro Windmill.  
WHAT WE'LL SEE
Tio Genaro Windmill enchants us in the past of La Mancha, it is one of the oldest and is around four hundred-year-old. Its original structure and machinery are preserved and it has the Heritage of Cultural Interest designation. Its owner inherited it from their ancestors which used it to mill until the last century. Apart from this mill, there were other four which have disappeared.  It was restored in 1987 and nowadays is an veritable milling museum, place for leisure and example of this area. It the surroundings a porticoed gallery has been built, with the typical characteristics of a courtyard of La Mancha.  It offers dramatised visits and the organization of cultural and socal events.  
OPENING HOURS AND ACCESS
Town Hall Tel. 925 400 150. Access CM-401
Photography: José María Moreno García
Gallery
Molinos de Viento – El Romeral
Molinos de Viento – El Romeral
Molinos de Viento – El Romeral
Molinos de Viento – El Romeral
Molino de Viento Tio Genaro – Madridejos
Molino de Viento Tio Genaro – Madridejos
Molinos de Viento – El Romeral
mas