The mill that covers the Tajo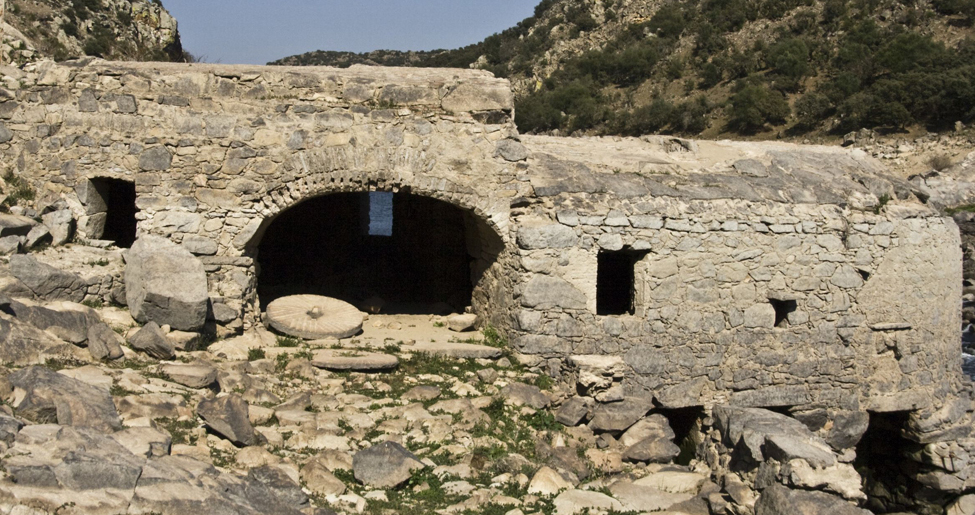 Visit
MAIN ATTRACTIONS
The quiet village of Valdeverdeja provides rest and peacefulness in its valley, which gives it a riverbank landscape where mills abound, taking advantage of the currents. Other similar, functional buildings are scattered around, to favor the village's activity and use the environment to its ends.
Behind the urban limits, the country offers agreeable and curious places such as the winepressPradera, the winepress of Pradolagar, the bog of Valdepeñas and, above all, the winepress of Pozos Nuevos with its several dozens of wells, each with its respective washing places made in stone, where women went to do laundry.
WHAT WE'LL SEE
The water mills appear as stone structures, unused today, but well taken care of. This complex comprises theCapitanesmill,Verdejomill, andRebollosmill, as well as the old Factory of Light. Among them,Rebollosis especially important, as references to it exist since 1641, specifically within Carducci's blueprints. It is a mill of great proportions, and well preserved despite the currents of riverTajo, which occasionally covers it in water. It held eight pairs of granite grindstones and is domed inside. The static stone is calledsoleraand the moving stonevolandera.
TIMETABLE AND ACCESS
Town Hall Phone Numbers 925 545 511. Access CM-4000 CM-4101 TO-2120-V.
Gallery
Molinos de agua y pozos – Valdeverdeja
Molinos de agua y pozos – Valdeverdeja
Molinos de agua y pozos – Valdeverdeja
Molinos de agua y pozos – Valdeverdeja
Molinos de agua y pozos – Valdeverdeja
Molinos de agua y pozos – Valdeverdeja
mas