Discover the beautiful landscape of the monastery and the valley that surrounds it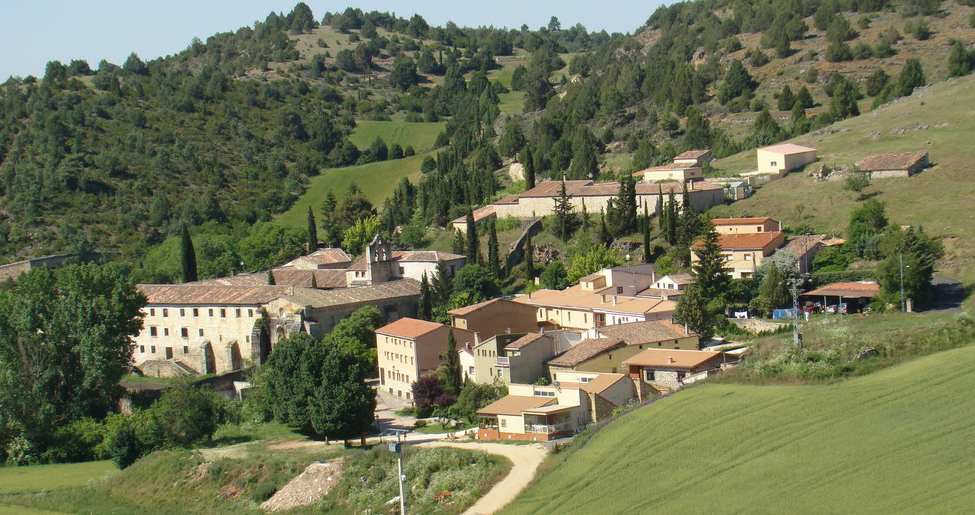 Visit
MAIN ATTRACTIONS
The district of Molina, in the division of Sexma del Sabinar, embraces this small town with a little more than 100 inhabitants that includes within its municipal district the lands of the Monastery of Buenafuente del Sistal, declared an Asset of Cultural Interest within the category of monument.
WHAT WE'LL SEE
The first thing we need to do is see it from far away in order to appreciate the beauty of the enclave in which it is found, a valley surrounded by pine and juniper forests, between which appears this stone structure, without a doubt worthy of a postcard.
The monastery was founded by Augustine monks in the 12th century. It has a Romanesque church inside with only one nave and two very similar doors, formed by four archivolts that are supported by two pairs of columns with plant motif capitals. One of these entries leads to the church and the other to the cloister. There, the visitor will find the fountain that gives the monastery its name, since its waters come from a natural spring that passes through the interior of the monastery.
ACCESS
Inquire at the City Hall if there are visiting hours.
OUR RECOMMENDATIONS
Since 2005, archaeologists have been working on the excavation of a Celtiberian fort in Peña Moñuz. As of now they have discovered the remains of the wall and three rectangular towers. Additionally, we can observe the floor outlines of the ancient homes in which they have found complete vessels that date to the 4th and 2nd centuries B.C.
Gallery
Monasterio de Santa María de Sistal en Olmeda de Cobeta
Monasterio de Santa María de Sistal en Olmeda de Cobeta
Monasterio de Santa María de Sistal en Olmeda de Cobeta
Monasterio de Santa María de Sistal en Olmeda de Cobeta
mas