Roman sarcophagus and beautiful jewels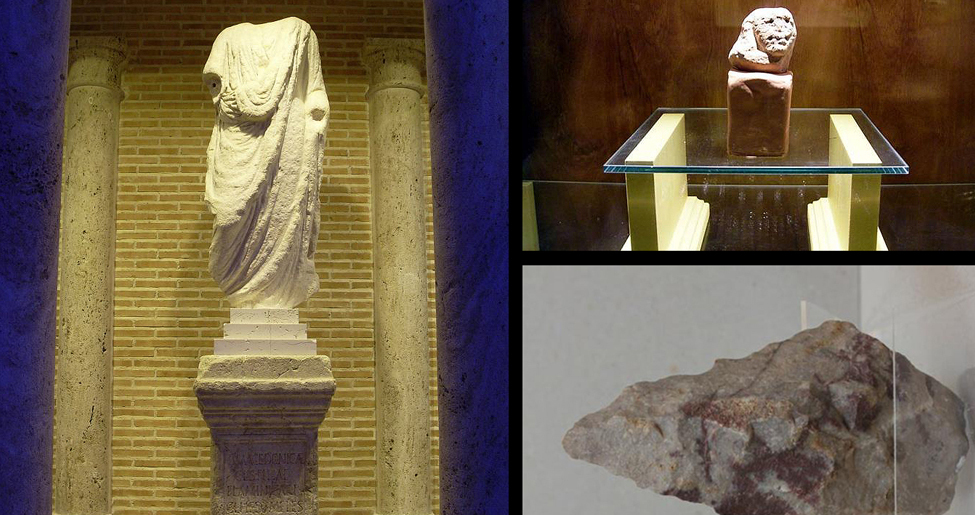 Visit
The current museum was officially opened on 13th December 2003. It is located in the Social Center, in a 180 square metres room divided in two different spaces, the Prehistoric period (Paleolithic and Bronze Age) and the Historical period (Iberian-Roman, Roman, Visigoth periods and Middle Ages).
It is one of the most completed museums in the province. Everything exhibited comes directly from the Hispanic-Roman and Visigoth necropolis and the remains founded in a circus from the Roman Empire. In its glass cabinets there is a variety of more than 900 remains and archeological pieces of great value from each Prehistoric and Historical period of Alhambra and its surroundings, included fossils dated of the Paleolithic and the Bronze Ages.
It has more than 900 pieces, exhibited in 14 glass cabinets organized by historical periods with their name and 15 didactic panels.
ACCESS
Free entry.
Sundays: 11:00-14:00.
For the rest of days, make a prior appointment with the City Hall.
Telephone: (+34) 926356806
Gallery
Museo Arqueológico de Alhambra
Museo Arqueológico de Alhambra
Museo Arqueológico de Alhambra
Museo Arqueológico de Alhambra
mas