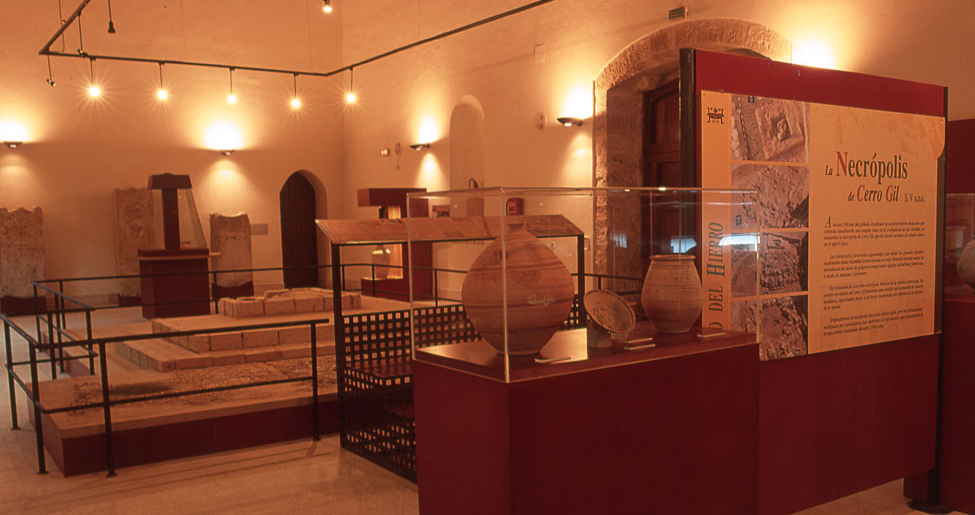 Visit
Located in the ancient La Concepción Hermitage, the Iniesta Archeological Museum keeps a collection of pieces from the local surrounding areas; from two sites: Punta del Barrionuevo and Cerro Gil, both of them can be visited.
In them, the star piece was found, which is one of the more ancient figured mosaics of the Mediterranean; it represents a sitting goddess worked in painted edges and dated of 5th century AC.
Besides, a review of the Iberian culture since 2nd century AC with funerary urns, place settings from Italy, etc.
To visit it, it is necessary to make an appointment by phone: (+34) 967 490 002.