A lion, a sarcophagus and an oinochoe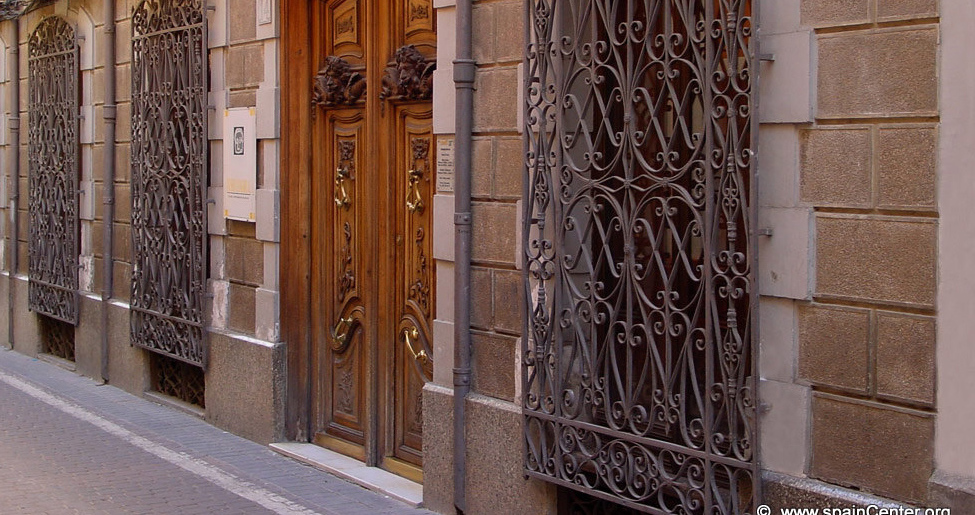 Visit
The Regional Museum of Hellín has as a main goal protecting, studying, spreading and passing on the rich and diverse historic heritage of this territory. Thus, the museum not only keeps various objects with a great heritage value, but motivates the research in its influence area. The cave art, the Neolithic settlement, the Bronze Age, the orientalising period before the Iberian Culture, the funeral world in those times, the Roman culture and its repercussion in the territorial occupation of the Visigoth period, the Islamic culture and its fortresses, the potter's ceramics of Hellín…
The museum is situated in an old majestic modernist-style house dated between the end of 19th century and the first quarter of the 20th century. It should be noted the wooden carved door by Sebastián Guillén which shows two male characters heads with various plant designs. The entrance is through an overlay wrought-iron gate, which has a modernist style and can be considered a unique piece of Hellín.
It has in its three floors a variety of archeology and ethnography collections. The more notables are the Early Prehistoric one (lower and middle Paleolithic) originated from Hellín Fountain and the Pedernaloso; the Neolithic one, such as those from the Isso Fountain; the Bronze Age one (El Castellón), from the orientalising period (Los Almadenes) or Iberian and Roman (the Snow Well or Hellín Villa).
Among its various collections it is remarkable without any doubt the archeology one, the product of many years of research which covers from the Lower Paleolithic to the Middle Ages.
Various elements product made of esparto are offered to the public, such as "cofines", "escriños", "valeos", "alabes"and many other pieces for domestic and agricultural use aside from canvas objects. The popular ceramic is also present with local potters, white and blue colored, which have a big importance in the ancient Kingdom of Murcia and other areas from Spain, such as Manises or Alcora, crockery and glass from Cartagena, dated from 19th century and a sample of tiles from various places originated in their entirety in a particular collection given by Ángel Escandell.
ACCESS
Free entry.
Tuesday to Friday, from 11:15 to 13:30 and from 19:15 to 21:00.
Saturday and Sunday, from 11:15 to 14:00.
CONTACT
Telephone: (+34) 967304630 – (+34) 967300536
Photograph: SpainCenter.org