Illuminated architecture and art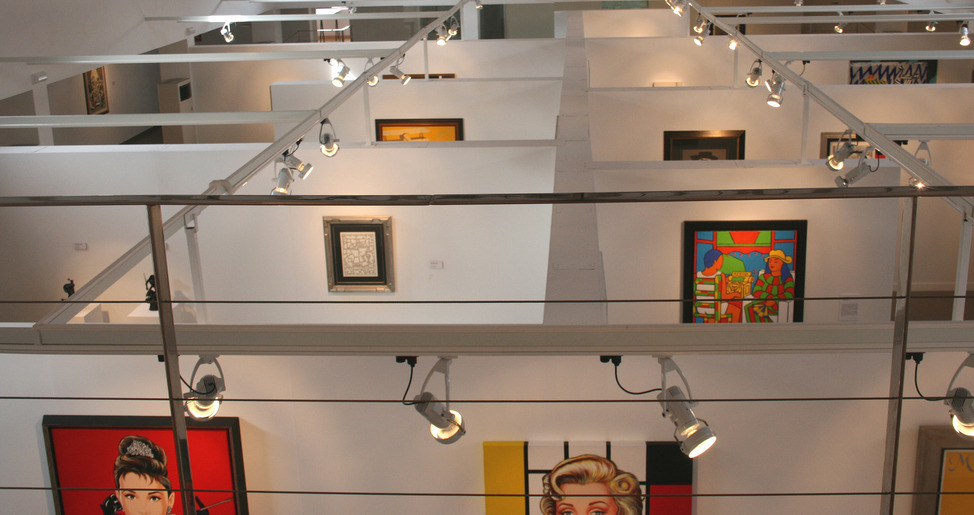 Visit
In Cervantes Sreet, on the upper floor of "el Mercado", we find a building whose façade is compound by a structure of prestressed concrete trusses built in the 60s, special for its architectonic adaptation perfectly integrated in the historic and monumental old town.
The museum not only is the site of a painting collection but a cultural center. It convenes painting contests and hosts temporary exhibitions of great interest.
Inside, an exciting tour through the Spanish modern art from the second half of 20thcentury. Painters who began in the 50s and arrived to Paris and New York: Informalist Art, Figurative Resistance, Pop Art and New Madrilenian Figuration. Sculptural, pictorial, and photographic works from Joan Miró, Rafael Canogar, Juan Genovés, Eduardo Arroyo, el Equipo Crónica or Miquel Barceló among them.
It is a modern and functional museum which hosts, as a permanent exhibition, the Himalaya collection of Spanish contemporary art. It has also rooms for temporary exhibitions and a space managed by the "Asociación Arteaga Alfaro" with works from local artists.
ACCESS
Free entry.
Open from Monday to Saturday: 10:00-14:00 / 16:00-19:00. Sunday: only mornings: 10:00-14:00.
Telephone: 926 361 321.
E-mail: turismo@infantes.org
FUNFACTS
The building accommodated to be a museum is an ancient wholesale market. The collection was donated to the city by the local collector Julián Castilla.
Gallery
MUSEO DE ARTE CONTEMPORÁNEO EL MERCADO
MUSEO DE ARTE CONTEMPORÁNEO EL MERCADO
MUSEO DE ARTE CONTEMPORÁNEO EL MERCADO
MUSEO DE ARTE CONTEMPORÁNEO EL MERCADO
MUSEO DE ARTE CONTEMPORÁNEO EL MERCADO
MUSEO DE ARTE CONTEMPORÁNEO EL MERCADO
MUSEO DE ARTE CONTEMPORÁNEO EL MERCADO
mas