Mountain landscape with a lot of cultures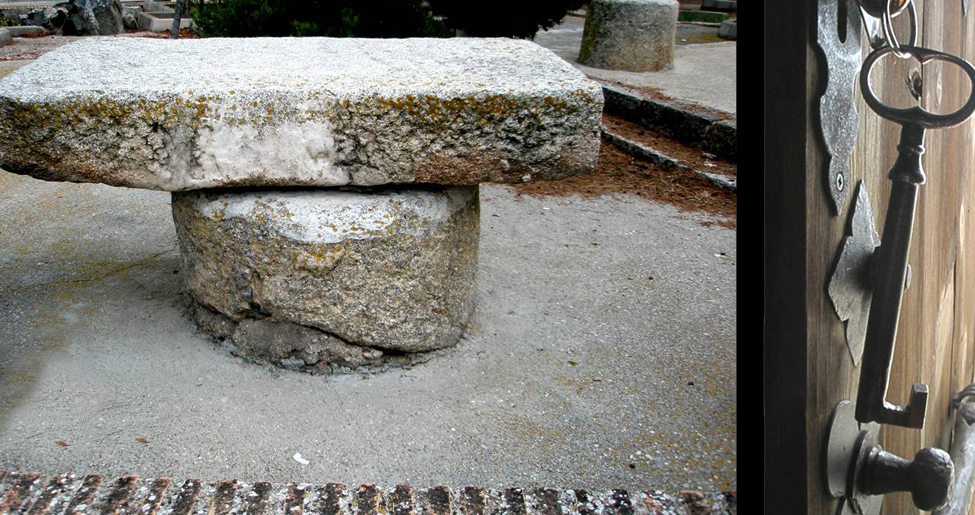 Visit
MAIN ATTRACTIONS
An ancient kitchen reconstruction with all its tools.
WHAT WE'LL SEE
Regional ethnology, archaeology and craftwork. A museum located in the ancient San Antón hermitage, from the 16th century, with single nave and wooden coffered ceiling with roof trusses in the door.
ACCESS
Prior appointment by phone: (+34) 925 291 537
FUNFACTS
The Tagus and Guadiana rivers are separated by these Toledo hills. They reach from East to West 350 km whose biggest width is the one from Sonseca to Puertollano, over 100 km. The highest peak of Castilla-La Mancha is Rocigalgo (1477 meters). A flora of Mediterranean forests and varied fauna: Iberian lynx, little moles, deers, roe deers, kestrels, griffon vultures, imperial eagles, etc.
Gallery
Museo de Costumbres y Artes Populares de los Montes de Toledo
Museo de Costumbres y Artes Populares de los Montes de Toledo
Museo de Costumbres y Artes Populares de los Montes de Toledo
mas