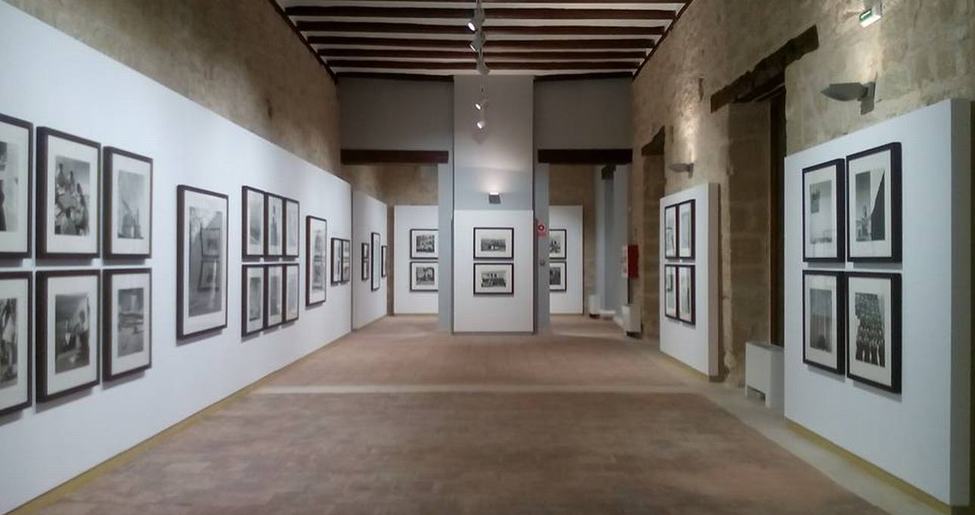 Visit
Huete has a unique place in Spain, the Photography Museum of Antonio Pérez foundation, a place where the enthusiastic about photography can get lost among the museum walls and enjoy of an original art.
The museum is located in the ancient Jesús y María convent, a beautiful Renaissance building rehabilitated for the purpose of being the headquarters of this museum. The beautiful facade that allows the access to the church, being a genuine example of the Renaissance, a symbiosis between the architecture and the sculpture designed by Valdevira and that offers to the visitors a Devotion, the Shepherd's devotion.
Its cloisters are an example of the new function of the building, due to the fact that it is unavoidable to see it and not to take a photograph like a souvenir. Its ancient corridors and rooms house two expositions, the temporary one, which usually shows big photography figures nationally known, and the permanent one, that it is composed by funds of Antonio Pérez foundation. Its corridors are covered by photos of artists like Luis Escobar, Isabel Muñoz o Santiago Torralba that award to this beautiful building an unique content for the photography world.
ACCESS
Price: 2€ person. Children younger than 10, free entry.
Open Fridays, Saturdays and Sundays in the mornings.
Winter timetable (from October to April): 11.00 – 14.00 / 16.00 – 18.00.
Summer timetable (from May to September): 11.00 – 14.00 / 17.00 – 19.00 
Gallery
Museo de Fotografía. Foto: Santiago Torralba
Museo de Fotografía. Foto: Juanfran Márquez
Museo de Fotografía. Foto: Juanfran Márquez
Museo de Fotografía. Foto: Juanfran Márquez
Museo de Fotografía. Foto: Artetinta
Museo de Fotografía. Foto: Artetinta
Museo de Fotografía (Huete)
Museo de Fotografía. Foto: Santiago Torralba
Museo de Fotografia. Foto: David Gómez
Museo Fotografia Huete 1
mas