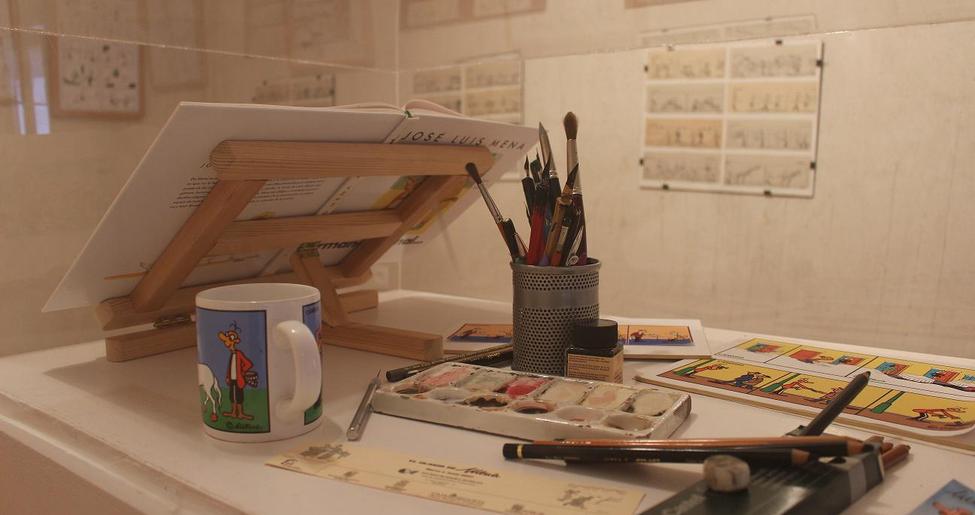 Visit
MAIN ATTRACTIONS
Over 70 different and diverse "Dulcineas"from the personal view of different Spanish and foreign comedians.
WHAT WE'LL SEE
Mingote, Peridis, Mendi and Mena's drawings. Other works related to Don Quixote made by Chumy Chúmez, Almarza, Alfredo, Ballesta and Madrigal. In a house built for recreating the ambience and decoration of 16thcentury.
ACCESS
Winter: Tuesday to Saturday: 10:00-14:00 / 16:30-18:30.
Summer: Tuesday to Saturday: 10:00-14:00 / 17:00-19:00.
Sundays and public holidays: 10:00-14:00.
Global price: 2€. Students and retired people: 1€. Groups: 50% discount.
FUNFACTS
The collection was given up by José Luis Martín Mena, a prestigious illustrator from Madrid who died in 2006. Mena published his panels for decades in La Codorniz, Semana, ABC and Blanco y Negro, and occasional collaborations for Paris Match and The New York Times. 
Gallery
José Luis Martín Mena
Ilustración de José Luis Martín Mena
Museo de Humor Gráfico Dulcinea
Ilustración de José Luis Martín Mena
Ilustración de José Luis Martín Mena
Museo de Humor Gráfico Dulcinea
Ilustración de Carlos Esteban Barbieri
Museo de Humor Gráfico Dulcinea
Museo de Humor Gráfico Dulcinea
Museo de Humor Gráfico Dulcinea
mas