The battle that shaped Europe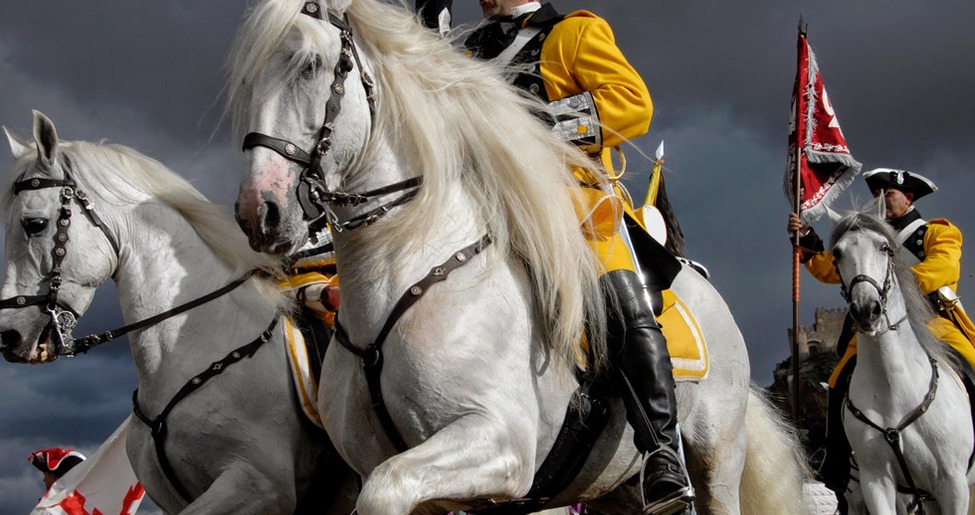 Visit
The Battle of Almansa is comparable to Waterloo, Normandía or Verdún and it marks a milestone in the history of Europe because it chooses the heir of the Spanish Crown and its huge American empire. Spanish Habsburg and the House of Bourbon were confronted, and with the active participation of France and England, the War of Succession ended in Almansa and Felipe V of Spain was the winner. The Bourbon rise marked the beginning of the modernization of Spain, but it supposed the loss of territories like Gibraltar, the sale of Florida to United States and the decadence of the colonial empire.
At the foot of the Castle the building of new construction that houses the Battle of Almansa Museum is located. Three interactive rooms where it is possible to discover all the details of the day that changes the history of Spain. Throughout the visit, the visitor has several points of information with interactive screens. The visit ends with an audiovisual spectacle. The Investigation Classroom has a specialized library in themes related with the Modern Age that can be used by researchers and students.
The Museum not only has recovered a big number of original pieces of those times; moreover, they are organized in a special way so the visitor can live personally that significant battle. We can see a big number of blade weapons and firearms like a canyon of 75 mm. An excellent reproduction of the painting of 1709 that reproduces the battle. We can see too copies of uniforms and a collection of ethnographic and patrimonial objects of Almansa to understand the time in which the conflict flourished.
ACCESS
Free entry.
Prior appointment, the museum organizes a guide tour around the Historic Battlefield.
Mondays closed.
From Tuesday to Saturday from 10:00 to 14:00 and from 17:00 to 19:00.
Sunday from 10:00 to 14:00
Email: hergoga@tvalmansa.es
Telephone: (+34) 967313180
FUNFACTS
We can't separate the Museum from the wealthy heritage of Almansa and it is completed with the Cultural Park 1707, where it is possible to visit the real scenes of the Battle. Moreover, once a year a recreation is made, in which the armies of Habsburg and Bourbons in period dresses fight again, one more time for the fate of Europe. A must.
Gallery
Exposición Imágenes Perdidas Museo de la Batalla de Almansa
Exterior Museo Museo de la Batalla de Almansa
Galería Museo de la Batalla de Almansa
Recreación 1 Museo de la Batalla de Almansa
Recreación 2 Museo de la Batalla de Almansa
Recreación 3 Museo de la Batalla de Almansa
Recreación 4 Museo de la Batalla de Almansa
Sala 1 Museo de la Batalla de Almansa
Sala 2 Museo de la Batalla de Almansa
Sala audiovisual Museo de la Batalla de Almansa
Uniformes Museo de la Batalla de Almansa
mas